I miss Malaysian food.
I know that sounds like a constant yap, but seriously.. *sigh*
I miss soupy noodles, chicken rice, all sorts of different snacks and hawker food, road side stalls, night markets etc. etc. and although there is a big variety in Western cuisine, I have to say that I never baked a fish, chicken etc before I got here. Plus, almost all the vegetables I had was stir fried or in some soup etc.. (
it's still difficult to find a lot of Asian vegetables/fruits in the market
)
Sometimes, I'll make a soupy dish for myself for dinner and make more Western fare for David. Like a couple of nights ago, we both had fish, except he had baked fish with a salad, and I had fish and vegetable soup. Yum.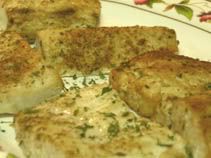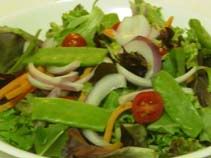 David's dinner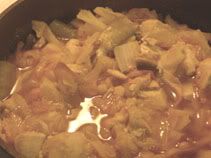 My dinner
Tonight however, we both had turkey chili dogs...*laugh*