A lot of things here in the South are Deep Fried.
The only deep fried vegetables I had ever eaten back home was probably Japanese
Tempura
dishes. But I've noticed that in
Texas
( and in the
South
), vegetables like
okra
(
or lady's fingers to Malaysians
) are deep fried..along with
squashes
.
Now "
squash
" as a vegetable ( and not as a sport or a meaning akin to squish ) was a new term to me when I got to the States. I've always known and loved
cucumbers
, but squashes, although some of them looked like cucumbers, were way different.
Cindy made some fried squash for lunch today, so I thought I'd just share some recipes I found online. Enjoy!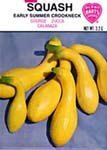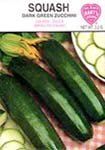 Squashes
are four species of the genus
Cucurbita
, also called pumpkins and marrows depending on variety or the nationality of the speaker. Squashes are categorized as summer squash or winter squash, depending on when they are harvested.
Squash is native to North America and was one of the "Three Sisters" planted by Native Americans.
The Three Sisters were the three main indigenous plants used for agriculture: maize (corn), beans, and squash.
These were usually planted together, with the cornstalk providing support for the climbing beans, and shade for the squash. The squash vines provided groundcover to limit weeds.
........................................................................................
Fried Squash or Zucchini

The flour/cornmeal mixture is very light but results in a slightly crisp texture.

INGREDIENTS

1-1/2 cup all-purpose flour
1-1/2 cups cornmeal
2 pounds zucchini and/or yellow squash, cut into about 1/2-inch slices
1-1/2 quarts canola or other cooking oil
Salt and pepper to taste
Freshly grated Parmesan cheese (optional garnish)========


Directions

In a large bowl, mix together the flour and cornmeal.

Add the squash slices and toss to coat.

Heat the oil over medium-high heat in a large, deep pan, being certain the pan is large enough to hold the oil without it spilling over when the squash is added.

The oil should be hot, but not smoking.

Add about half of the squash and fry, stirring constantly, until tender and lightly browned, adjusting heat as needed.

Remove with a slotted spoon or strainer and place on paper towels. Sprinkle immediately with salt, pepper and the optional cheese. Meanwhile, repeat the process with the remaining squash.

Serve immediately.
..........................................................................


Fried Okra



Ingredients:

3 cups Okra, fresh sliced
1 cup Flour, all-purpose
1 Tbsp. Creole seasoning
1 tsp. Salt
2 cups Buttermilk
1 Egg
2 cups Cornmeal
1 cup Flour
1 Tbsp. Salt
4 cups Vegetable Oil

=========

Directions

Heat oil in a cast-iron skillet to 325°F. Mix the flour, creole seasoning and salt in a bowl. Beat together the buttermilk and egg in a second bowl. In a third bowl combine cornmeal, flour and salt
Place the okra in the seasoned flour first, knock off the excess flour and place in the buttermilk. Drain well. Coat with cornmeal mixture and drop into fryer. Fry until golden, approx. 7 minutes, and serve warm.
To be perfectly honest, I'm not a fan of deep fried stuff. Baking and soup/curries is more my cup of tea.