We always hear about fires in faraway places
like California, but now it is so close to home it's scary.
(
Excerpts and photographs borrowed from Abilene Reporter News Online
)
CROSS PLAINS -
Fires have swept across Texas this week, engulfing Cross Plains, a town of 1,070 about
47 miles southeast of Abilene
in Callahan County. After a particularly dry season, the National Weather Service issued a red flag warning for a number of Big Country counties because of the heightened risk of fires.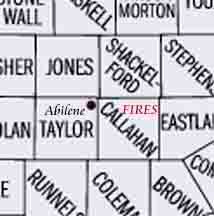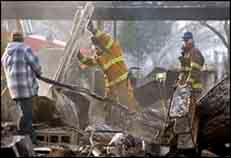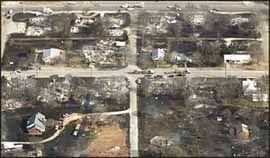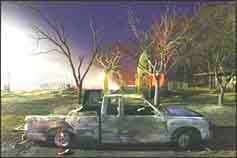 Taylor and most area counties have enacted bans on outside burning, and some counties also are restricting firework use. Of 23 counties in the Big Country, only Scurry and Throckmorton do not have burn bans, according to the Texas Forest Service on Wednesday.