I have a hint of a smile on my face all day long..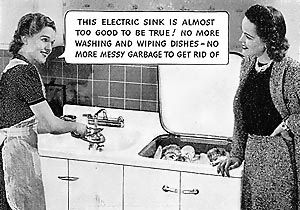 When we were growing up in Malaysia up till now, our family has never had a dishwasher.

Hmm.. let me correct myself. We had FOUR dishwashers ... Letti and her 3 other siblings , that is.

Anyhow, when David and I got our house and it had a dishwasher, I felt like it was such a luxury and extravagance and to be completely honest, I felt almost guilty at having one... till it died on us.

While it's waiting to get repaired/replaced, I've been washing dishes by hand,
soaking
them
overnight
and doing the dishes in the
morning
. Most of the time, I don't mind doing it, but on occasion, I have been known to
grumble
a little (
just a little
) about it.
Which is why I just
HAD
to run back into the bedroom this morning, jump into bed and plant
big kisses
all over my hunny's face, because I had walked into the kitchen, in my robe, dragging my feet towards the sink, only to find that
all the dishes had been cleaned
and stacked neatly to dry
on the counter.