Valentine's Day fell on Taco Tuesday...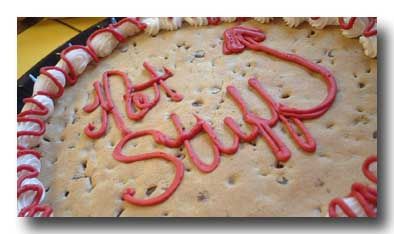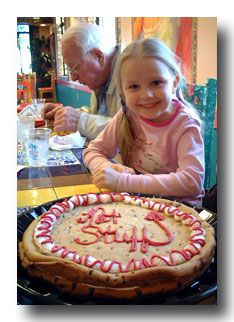 David lost his mother a little over a year ago, and it had been a very difficult time for his dad - they would have been married 65 years last Friday.

So, it was great that Valentine's Day fell on a day where the family would get together for their weekly gathering/eat out at Rosa's Cafe and Tortilla Factory.
David and I brought a HUMONGALOID cookie cake for his dad to celebrate Valentine's and it was Wunderbar!!!