We've got horsies!!
Well,
NOT US,
technically...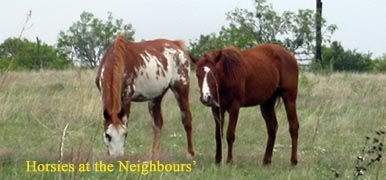 but
our neighbors
have started a "stabling" business to stable horses and have put up a fence between our property and theirs. (
David misses the 'open range' feel, but my Asian brain likes it coz it's more "organized"
)


Verb:
stable
It is sooo cool coz we can walk up to the fence several yards away from our house and come right up to the horses.. It's been driving our dogs crazy though. They cannot understand where these huge animals have come from...
bark
,
bark
,
bark
,
bark
,
bark
.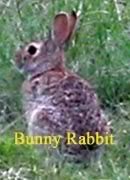 Even the resident bunnies are curious.