We got our huge TV a little over 3 years ago ...
( here's going down memory lane when David brought home the monster in the back of the truck )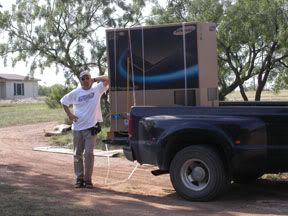 when we first moved into our little house in Abilene. It is a Samsung
DLP
that works off of a lamp/light source and a gazillion micro mirrors in its innards.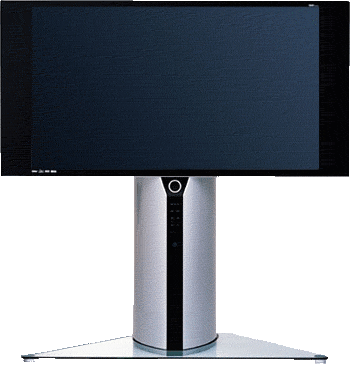 ANYWAY, we were watching an oldie on
TCM
yesterday, when all of the sudden there was this loud POP/CRACK sound, and the TV went blank.. Then, there was this kinda metallic smoky smell. The "smart system" deal on the TV started showing one of those triangular ! signs, with a little digital light bulb next to it. So we lost the light source...
We had purchased a protection plan for the TV, but have to wait till tomorrow to call the service number to get a replacement bulb, seeing how it's Sunday.
So today, David had to watch his beloved Dallas cowboys on the backup TV which we had to borrow from the RV :)