Our Church had a Trunk Party on Thursday
Trunk n' Treat parties seem all the rage.. anyway, we dropped by after Letti Thursday because the church building was just about a block or 2 away.
The crowd lining up towards the cars/trunks

Do you spot Harry Potter?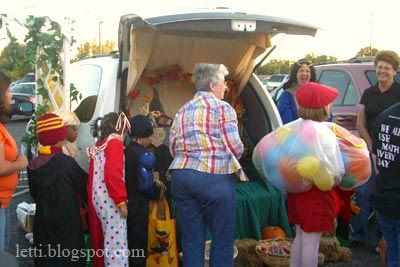 The Spice Girls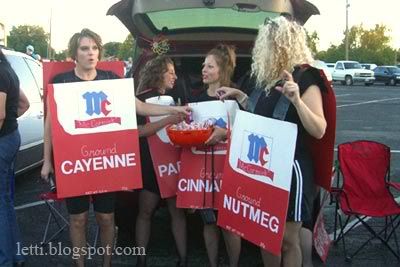 My share of the loot. Pretty sad.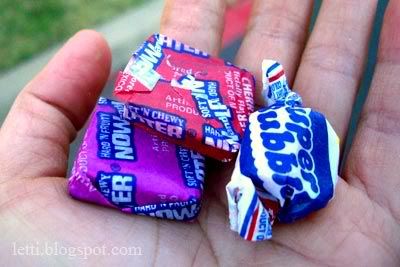 2 Little Cuties
( check out the little chicky's left "gloved" foot )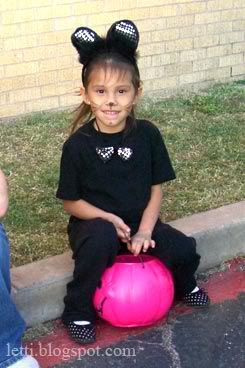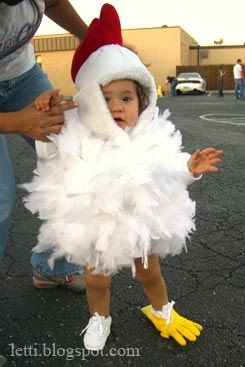 I wasn't feeling well, so we had Rotisserie Chicken and Stuffed Cheddar Jalapenos from Sam's and I baked some potatoes and made a salad for this week's Letti Thursday.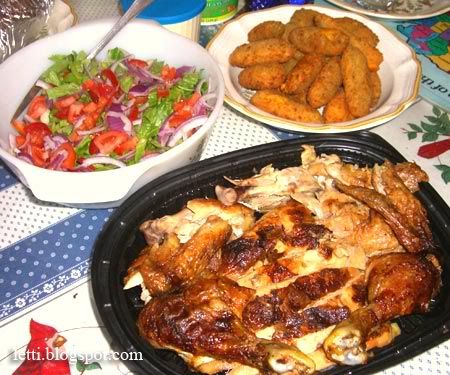 Happy Halloween, Everyone.