I learned from David several years ago,
that having
black eyed peas
with your New Year's dinner was a
big tradition in the South
, the reason being that it was believed that it would bring you good luck throughout the coming year. Therefore it is something that we have tried to observe through the years. It just so happened that this year, New Year's day fell on Letti Thursday! So we were able to share the tradition with my FIL and BIL as well.
Black-eyed Peas with Ham and Onions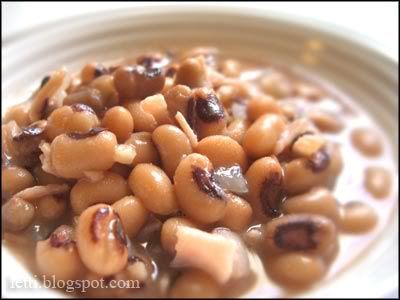 BBQ Halved Chicken Leg Quarters
Crescent Rolls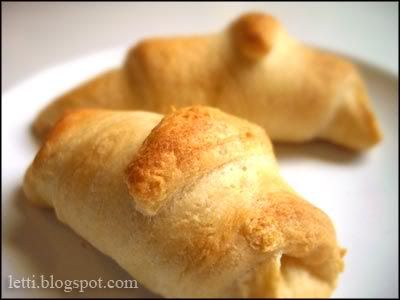 Cantaloupe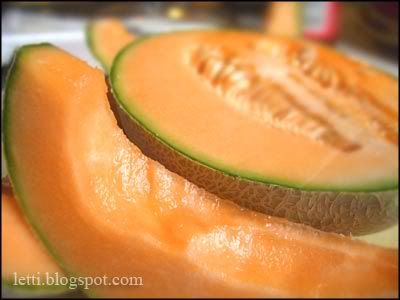 German Chocolate Cake with Coconut Pecan Frosting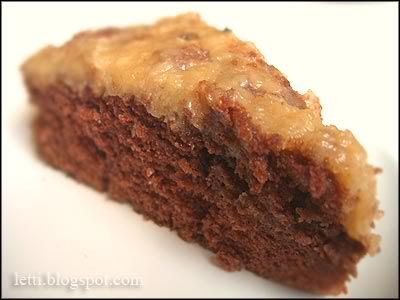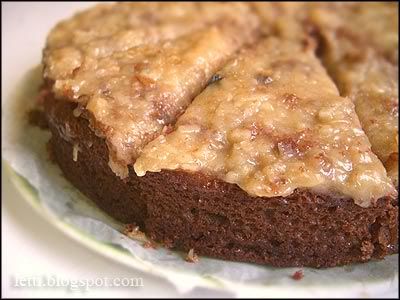 Bless us, O Lord, and bless the time and seasons
yet to come.
Teach us to number our days aright,
that we may gain wisdom of heart.
And fill this new year with your kindness,
that we may be glad and rejoice
all the days of our life.