Browns, Yellows and Oranges
That seemed to be the theme for Letti Thursday last night..
In Malaysia, I was used to having at least SOME green leafy vegetables at every meal, and potatoes or yams/sweet potatoes were considered "starch", but here apparently it can be considered the vegetable part of the meal. Oh well. At least I managed to get some
Kangkung
today at the Filipino Food Store, and David thought it was yummier than the usual spinach. YAY!
Anyway, the menu was
Toasted Garlic Sour Dough
My version of Golden Corral's Bourbon Street Chicken,
except mine's more like Teriyaki Garlic Chicken with Dark Soy Sauce,
with more gravy and less greasy :P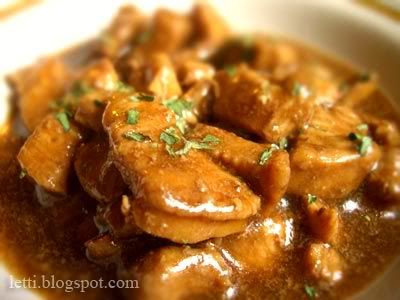 Boiled Sweet Potatoes with Cinnamon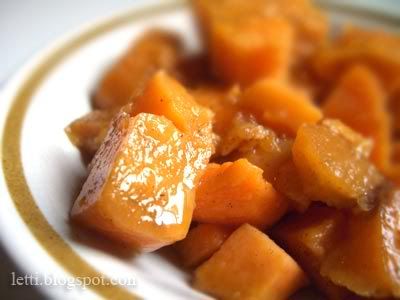 Tangerines, Mangoes and Peaches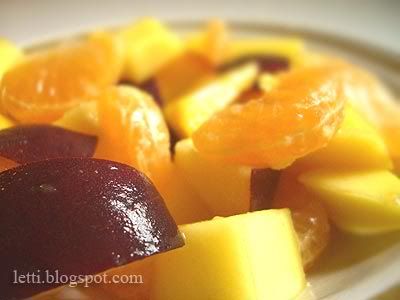 Chocolate Chip Fudge Cake