Baby Jaxon turned a week old yesterday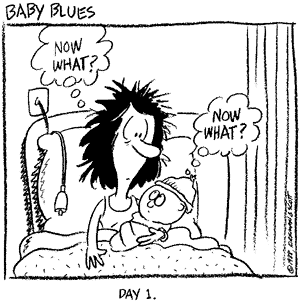 and I mentioned to David that I had never felt this sore or tired since my internship days, where we were literally slaves to the ward and totally sleep deprived. It has been a whirlwind of erratic sleep-wake cycles, feeding, diaper-changing, burping, pain meds (
the c-section incision is healing well but still, being cut up and shoved on, having your innards messed around with and then stitched back up does leave one sore....
), the list goes on...
But Jaxon is such a sweetheart, just one look at that little cherubic face makes it all melt away.
Meanwhile, I have to play catch-up with stuff in real life... i haven't unpacked my hospital bag and that's just the least of it around the house. David has been a darling and his family has been just amazing help and support.
I may blog more as my brain recovers alongside my body, so keep watching this space, although now the ex-preggo-now-parenthood/motherhood blog may get more attention. :)