a.k.a. Jaxon's first trip out of Abilene...
( ..but not counting the time we went to
Vegas
when I was 17 weeks preggo..... )
We joined the Scotts for their family reunion
again
this year in
Comanche, Tx
(
the matriach of the clan was a Woods
) , as they had invited Walter to tell stories from his youth about the Woods family in the early days. This was probably Jaxon's first extended trip out of Abilene, so I was a little apprehensive, but he weathered the trip pretty well, and only had one "major" crying spell from sleepiness/overtiredness. Otherwise, it was a pretty fun trip.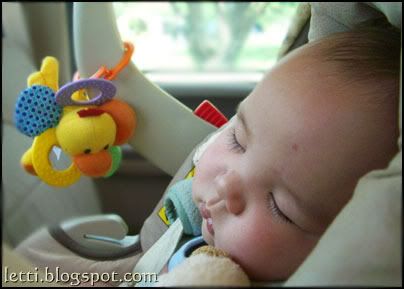 We stopped by the Rockin' J Cafe for dinner..they had great onion rings..,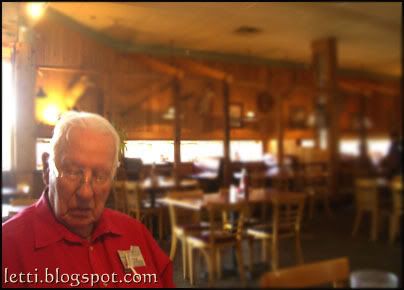 and David tried to get Jaxon into their child seat. Which I wiped down obsessively with baby wipes. ( hence a grouchy momma pic )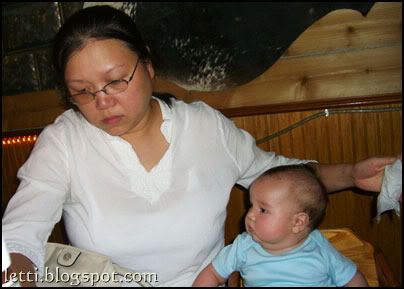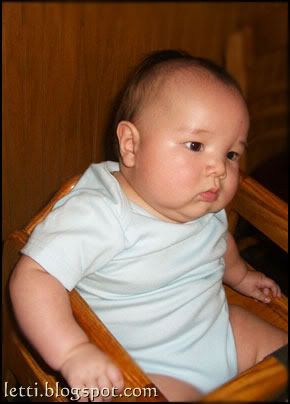 It was fun times at the Comanche Community Center where everyone visited with one another and Walter starts telling his stories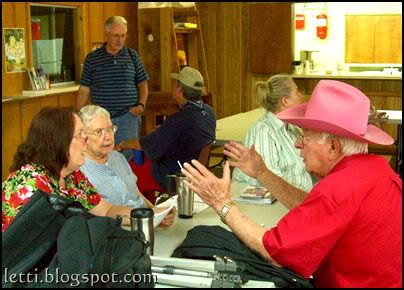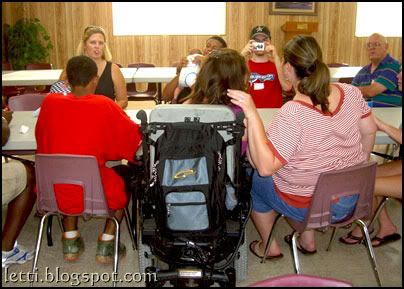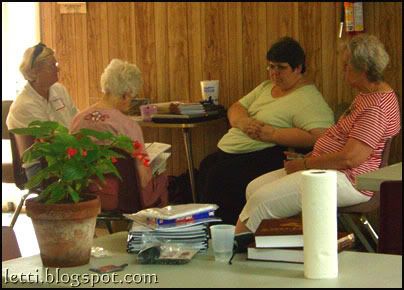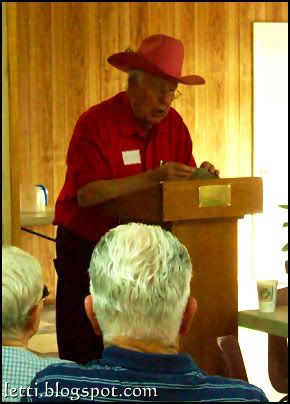 I got some excellent daddy-baby shots,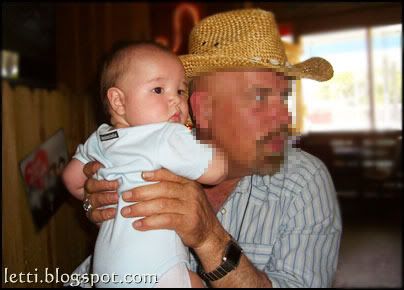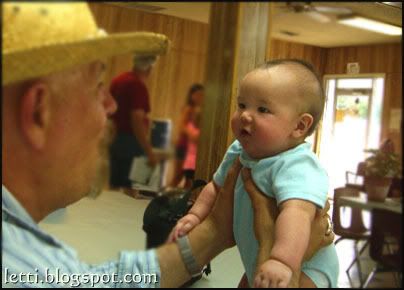 but my all time favorite has got to be THIS one..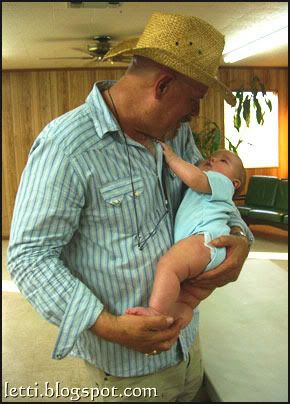 ahh.. my boys... :)