Yesterday was one of those nice warmer days
even though it was kinda overcast - we're expecting snow in a day or two, so we decided to take a short excursion with Grandad to the nearby Lake Fort Phantom, and on to Albany.
Grandad wanted to go see where the new
Texas State Veterans Cemetery
was, and so that was our first stop. It was quite impressive , in its brand-spanking-newness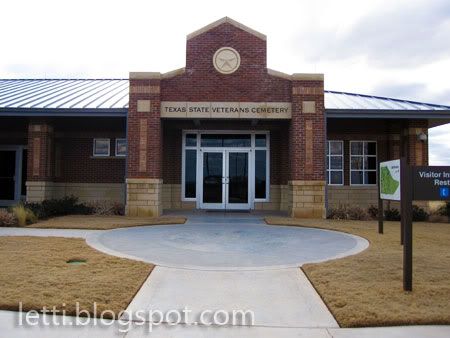 Then it was off to
Fort Phantom Hill Lake
, and onward to
Albany
!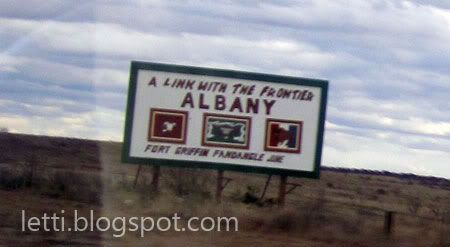 You can't be out in the country in Texas without seeing some oil rigs pumping away :)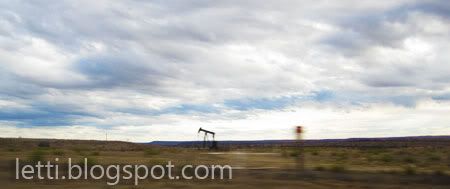 A Picture of Concentration :P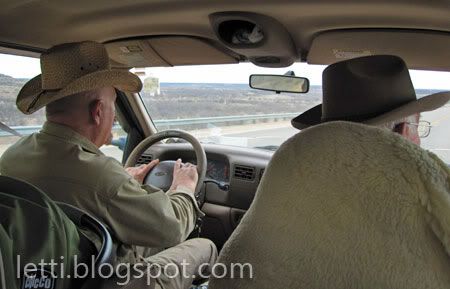 The
Beehive
didn't get our business for dinner because they weren't gonna be open for another hour.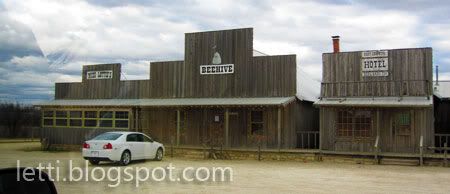 We ended up at a the Prairie Star Convenience Store, Deli and Grill ( and Gas Station ) for sandwiches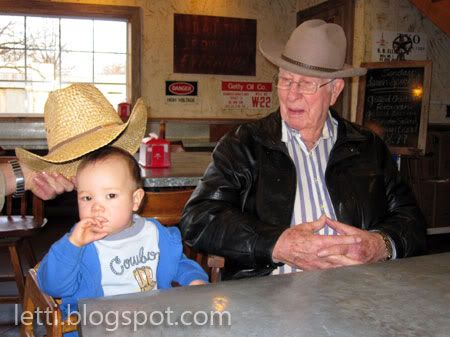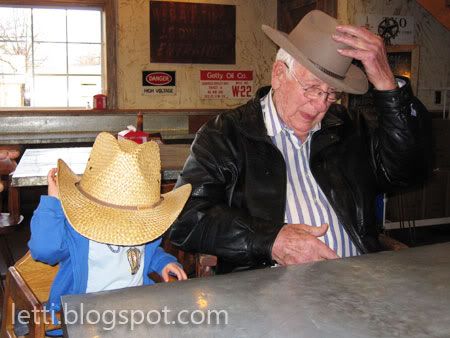 Full and well-er, excursed (
I doubt that's even a word
), we headed off into the sunset.
Homedy homedy home home home.