Right now it's neither too cold nor too warm,
so we're trying to make the most of this seemingly very short (
at least in these here parts
) season called Spring, and try to go on as many excursions as we can.
A couple of weeks ago, we revisited the Abilene State Park. It's pretty neat that we have a pretty nice State Park here in Abilene, even if it IS on the other end of town. We chose to take the route that goes through
Buffalo Gap
, just because it is such a quaint and delightful town.
I mean, just look at these gas stations, all made out like in the good ol' Western days.

The little boy fell asleep on the way,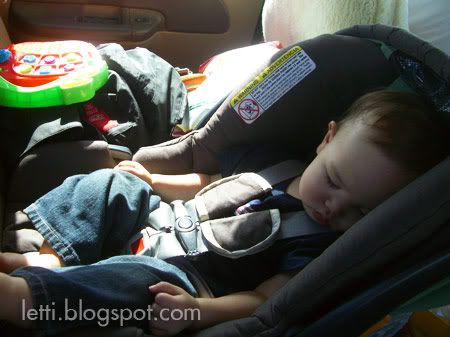 and so we took a little detour to the Buffalo Gap cemetery. There was a historical marker right outside the gates, which informed us that it was the oldest cemetery in Taylor County.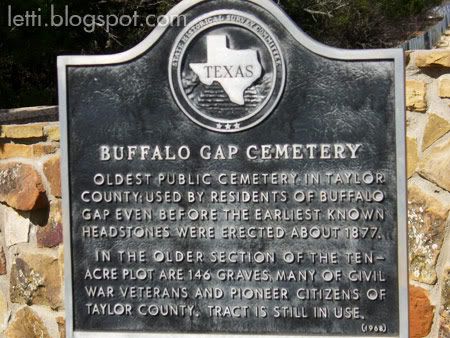 I used to think cemeteries were creepy, but we have visited so many of them since I got here, that I think of them now as a wonderment, and a link to the past, with so many memories preserved in many different forms...and it's always interesting to read what's on the headstones...
There were some pretty interesting ones in this particular cemetery, like this one, for example.
Anyway, the little boy woke up hungry,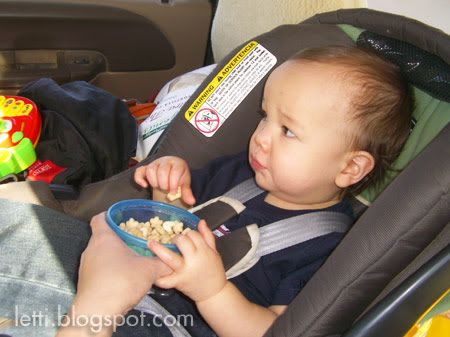 and we were off to the State Park to drive around and scout for an area to have lunch.
There were a bunch of campers/trailers that were out there that day. I hadn't seen this one before.. the
r.pod
We picked a sunny spot because it was a little chilly, and daddy strolled jaxon around while mummy made lunch. Granddad opted to stay in the car, out of the breeze.
And Jaxon got a few souveniers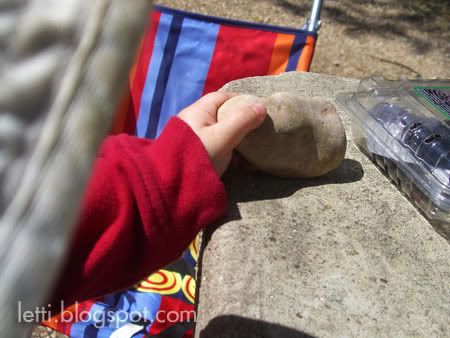 We stopped by the Abilene Lake area for a short drive before heading home.
It was a good day :)