Shepherd's Pie
I got the recipe from Kayotic Kitchen, who calls it
Pioneer Pie
.
It was a simple recipe for a hearty meal and you could sneak vegetables into the "crust" layer. AND there's baked beans in it. Like, YUM!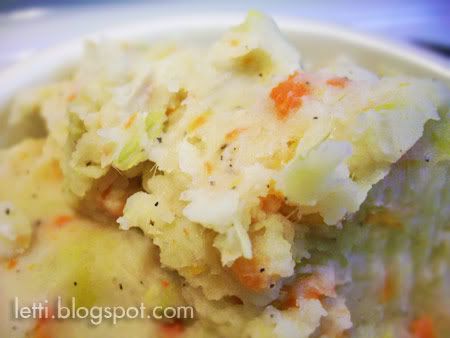 Plus I could make it the night before, pop it into the fridge, and put the toppings on the next day to bake before serving. I used lean ground turkey instead of beef and omitted the bacon.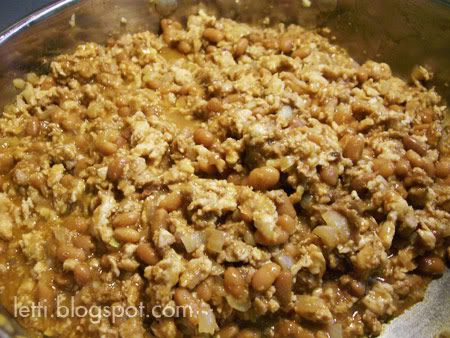 With a baby, you never know when you'll have some free time, so anything that allows me to get the food all prepared the night before after baby's in bed gets high marks from me.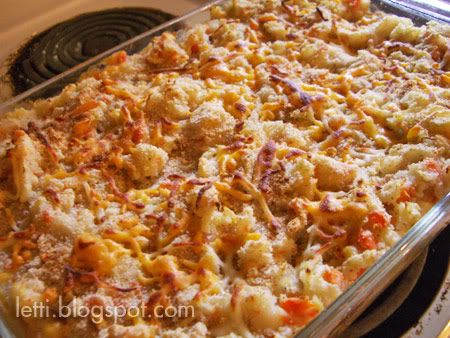 Bon Appetit!