Last week we went fishing
at
Fort Phantom Hill Lake
near our house.
First we got all our supplies into the back of the car, went to get Grandad and Lin, and continued on to the bait shop to get some
minnows
.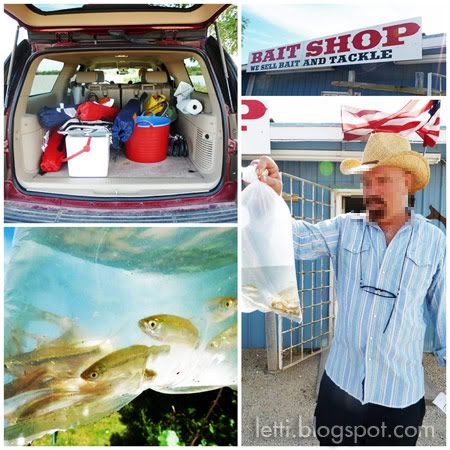 We managed to park in the ONLY shaded area there was, which was extremely lucky, because it was a pretty hot day.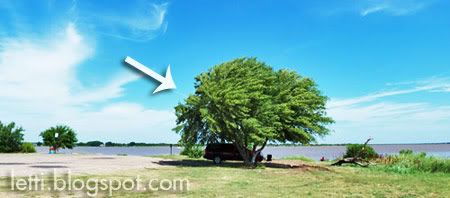 The boys had a good time fishing, and Lin even caught a couple of catfish.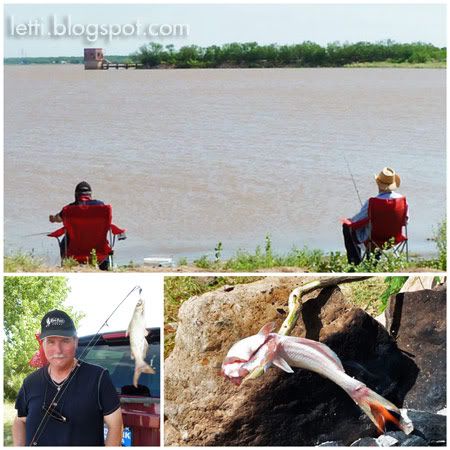 Meanwhile, several people came with their boats down the boat ramp right next to us. I kept thinking "I hope they have on sunscreen". I know.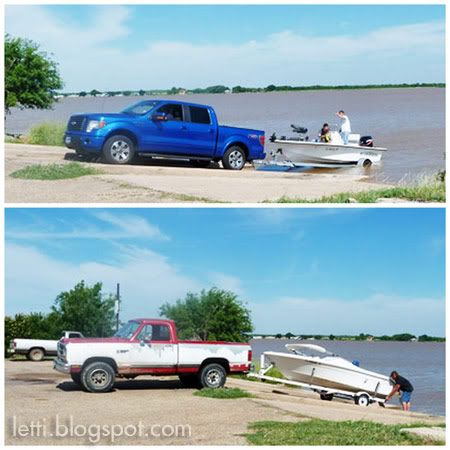 Grandad, Jaxon and I chilled under the cool shade, watching the boys fish. Of course, Jaxon wasn't sitting still the whole time. The boy was busy exploring and picking up random rocks to walk around with. Thus making mommy chase after him all over the place.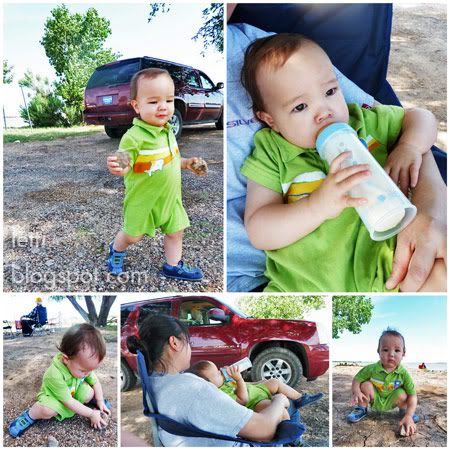 We were all thankful for the shade and cool breeze that made lunch that much more pleasant.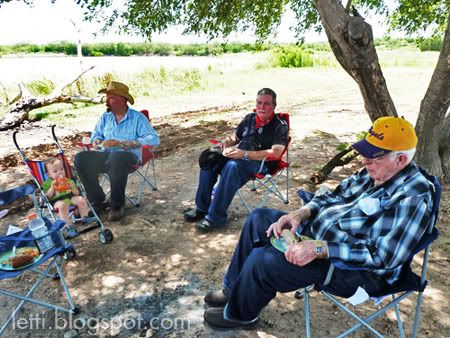 And what was for lunch?
Chicken Salad Sandwiches, Pasta Salad and sweet
Tuscan Melon
Fun Fun Fun in the non sun :)