Summer Nights
were made for watching movies out of doors, all stretched out on a lawn.
One Friday night last month, there was a showing of "The Blind Side" in one of the parks in town. We had already watched it, but were curious all the same, as to how it was going to be set up. I know. We're nosy parkers.
So here we are, decked out in our PJs, curious about where we're off to at this time of night.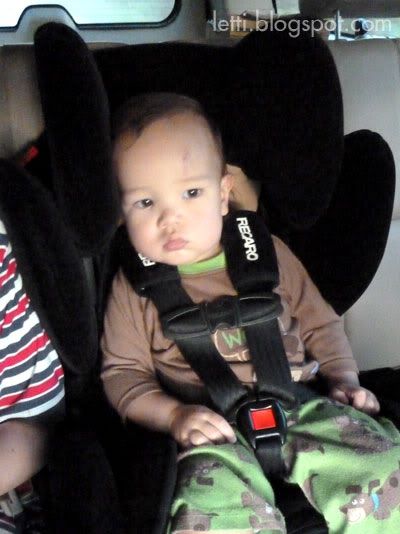 Riding INTO the sunset for a change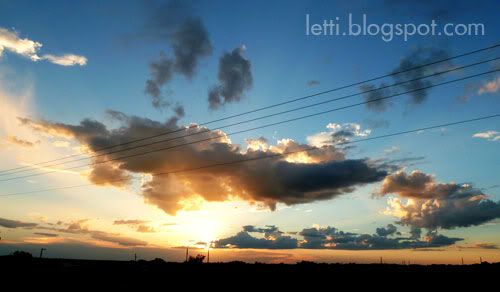 Watching the "inflatable movie screen" get prepared, and the crowd start to trickle in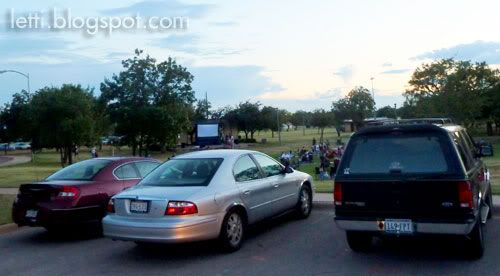 That was about as close as we got, and we didn't stay much longer either.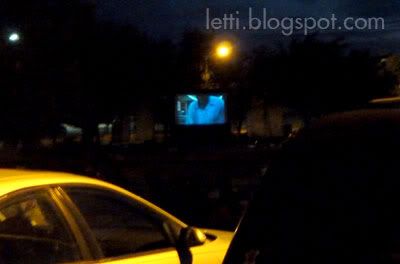 The Little Boy of course, fell asleep riding around...
And then woke up right before we got home and wouldn't go back to sleep for hours.
*sigh*