had started a week early,
with the ladies from Bible Class, at Nancy's house. She made yummy quiche and hash brown casserole and other goodies, and every one brought a little something as well.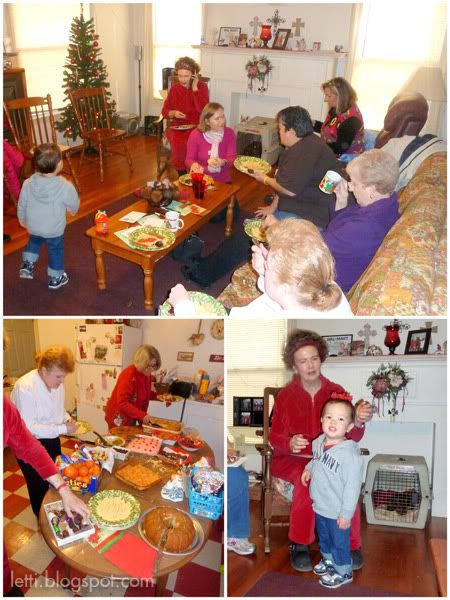 On Christmas Eve, Cindy treated the family to dinner at
Golden Corral
. ( I always want to spell Corral with 2 Ls, for some reason ).
After which, we adjourned to Cindy's house for coffee/tea, Scrabble and
Farkle
!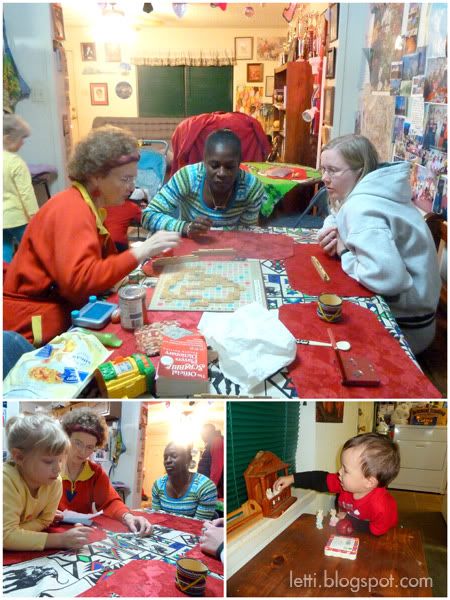 Christmas lunch at Grandad's was festive as always, with good food, great company and presents! ( As well as a reindeer sighting or two )
Merry Christmas one and all, and have a truly Blessed Year Ahead!