Jaxon and I accompanied the hubs to a routine visit with his doctor,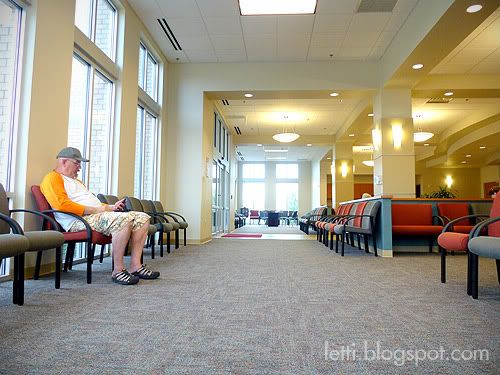 and while a doctor's waiting room may not be the most exciting place in the world, the little boy and I made it work :)
Climbing chairs and messing with television remotes - and when the remote does NOT seem to do anything to the TV channels, we go old school and just punch the OFF button manually.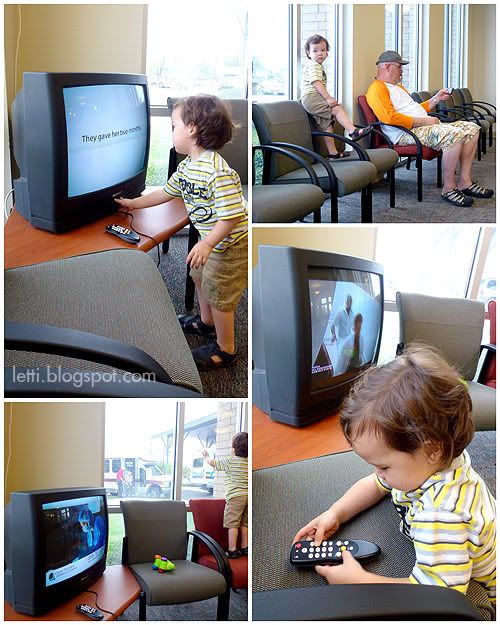 After a while, daddy gets called in for his appointment and we watch some videos and have a treat while peeking to see if daddy is coming back.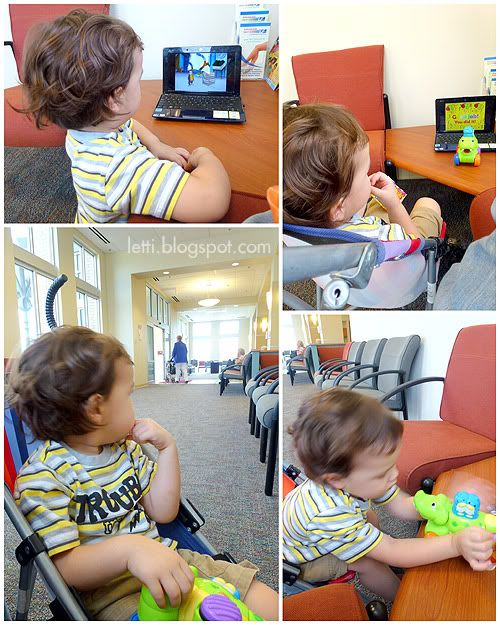 And then there is some under-the-chair Commando crawling action until daddy finally reappears.