We celebrated Christmas at Grandad's house with family and good friends.
The Foxes, The Mitchells, Delloreen, Lincoln and Zarina joined us for lunch in the "sun room", with much joy, laughter and good food.
The icing on the cake, however, was when Grandad decided he was strong enough, and with a little help, came and joined everyone for lunch!
The little cousins had a lot of fun running about and playing "dress up" with Grandad's hats, and so what else could the rest of us do but whip out our cameras!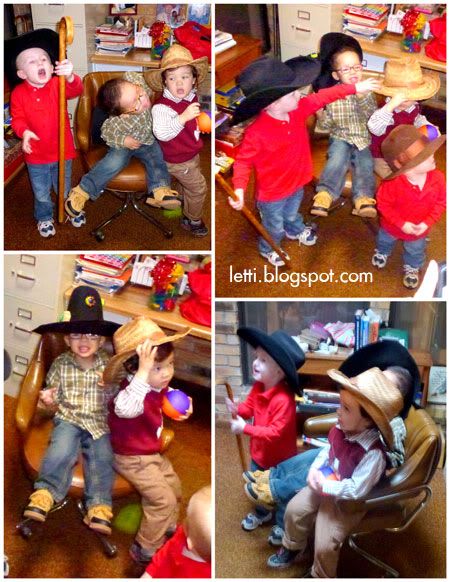 Here's the most decent one... at least one where you can see all 4 little faces!
Dinner was left-overs at Oldham Lane,
after which, we stopped by to visit with Grandad, and surprise the little boy with a gift that Santa had left over there...
Then it was on home to unwrap the rest of the gifts under the tree,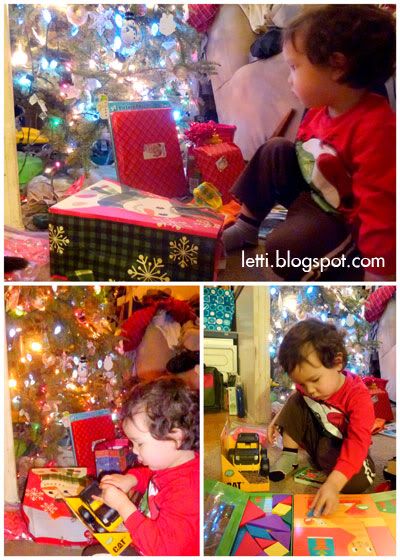 after which the little boy exclaimed, "MORE presents, Mummy!"

:P