We spent a night at the Hampton Inn in Big Springs, and the little boy was very thrilled about the "new surroundings", the elevator,
and was especially enamoured with the swimming pool :)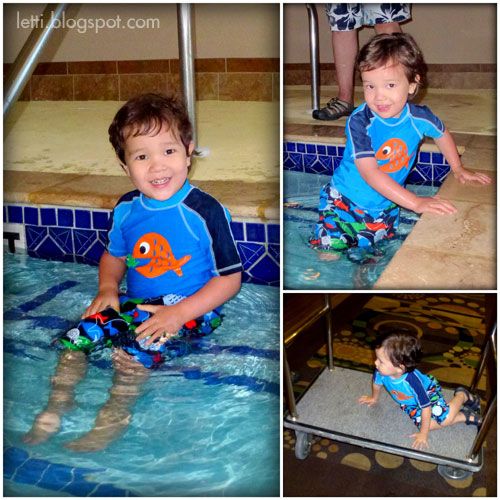 We continued the cars vs cups saga at Grandad's house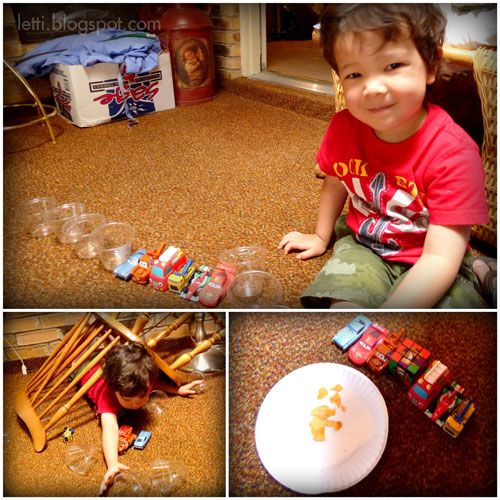 We made pancakes and used cookie cutters to make delicious pancake shapes..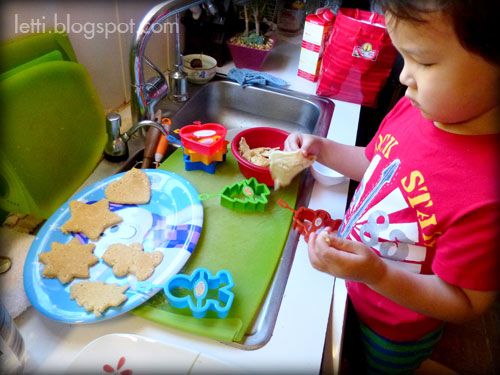 We made good use of the X'mas presents Jaxon got from Shana outside in the yard..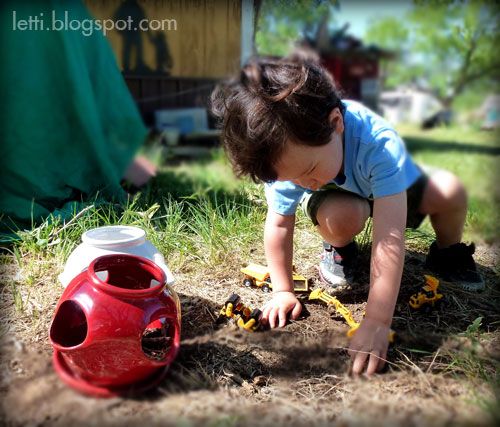 Grandad came to the table for Letti Thursday! The hubs helped Grandad into his wheelchair and wheeled him over to the dining table. :)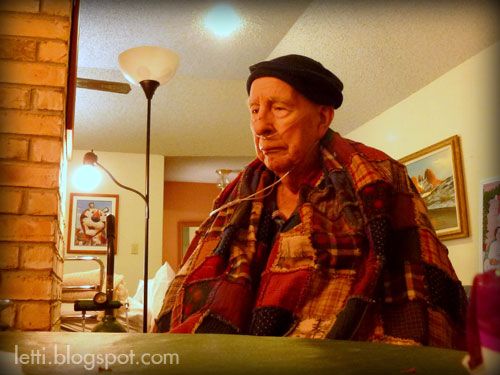 We made a short trip over to Lake McCarty, (with plenty of sights along the way.. )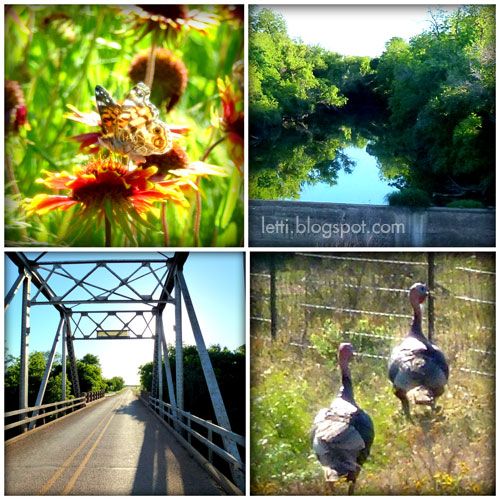 where we skipped rocks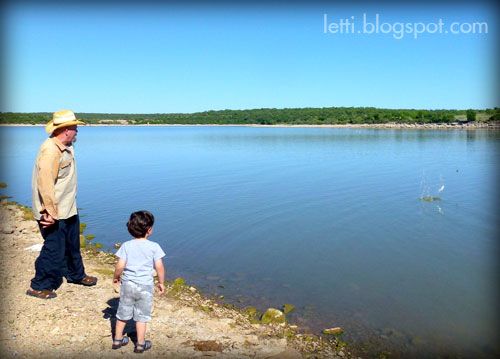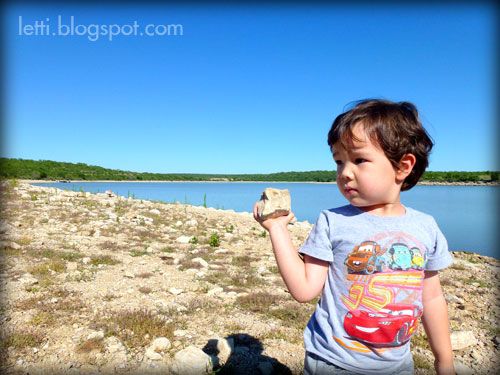 and saw interesting fossil formations in the rocks by the lake..