Cindy invited us to an outing with her family on Labor Day, at Nelson Park by the Zoo. Frances and her family had driven over from Fort Worth, and CharlesandJoy and
WalterandAmy
made it too!
We got there a little early with the little boy, and once he saw the playground equipment, there was no stopping him :) The little boy is in his "swimming duds", as Cindy put it, as playing at the Splash Pad was on the agenda as well. :)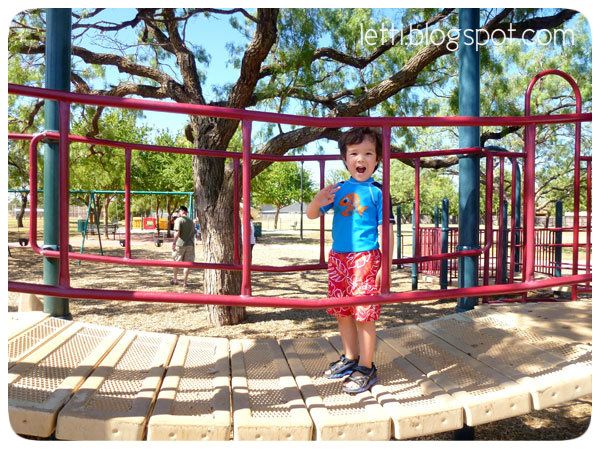 He just HAD to go down every single slide there, but we had to say "no" to the tallest twisty one, which was just a tad too scary looking for a little boy to go down by himself.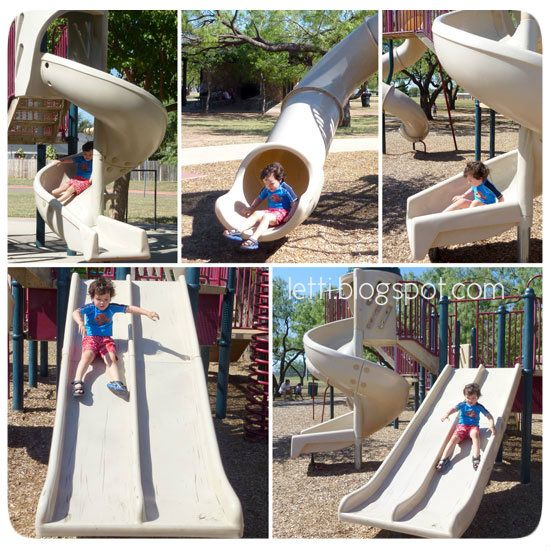 Once everyone got there, it was time for a picnic and some fun with cousins. We were expecting the place to be swamped for Labor Day, but to our surprise, we were the only ones there. Another family arrived for their picnic just as we were leaving, but we pretty much had the "pavilion" to ourselves.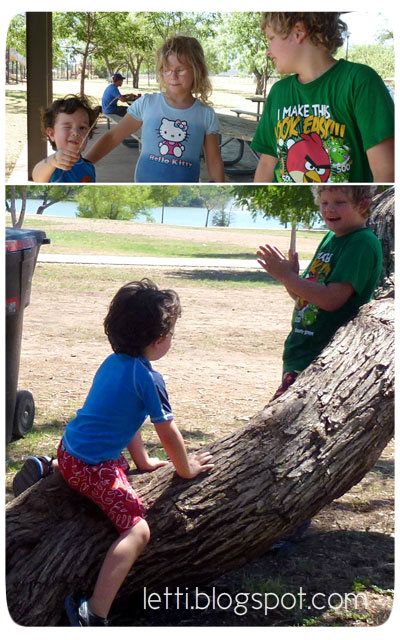 And then, of course, there was the.. Splash Pad!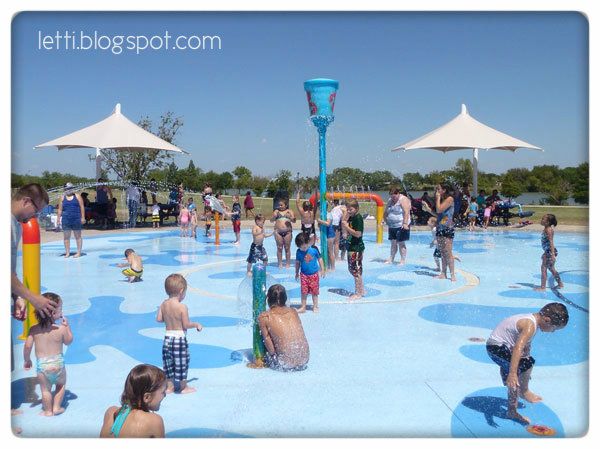 Allen and Anastasia were really sweet about looking out for Jaxon, and playing with him. Anastasia stood patiently in line for the Dolphin sprayer/spout thingy and found Jaxon to swing it about a few times when her turn came around.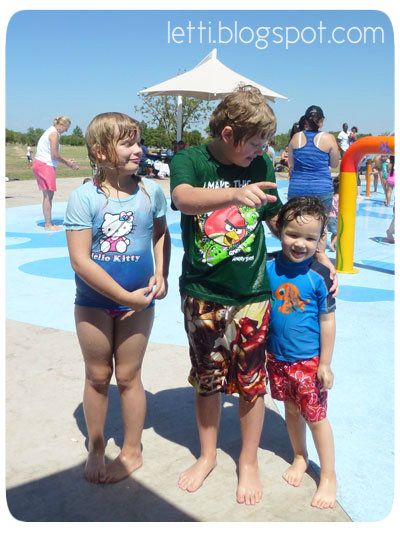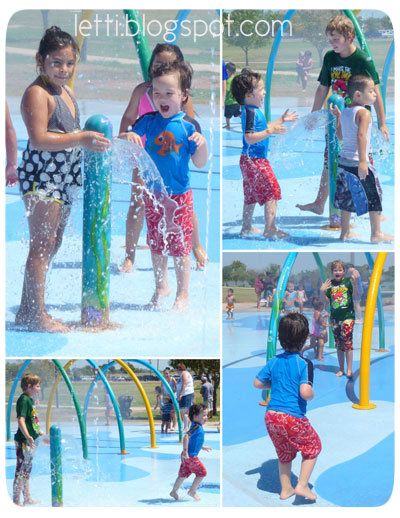 After that, we all stopped by to have a look at WalterandAmy's new home, which they had just moved into and the little boy had lots of fun exploring the different rooms with us.
I was very amazed that the little boy
didn't fall asleep
in the car on the way home, and that he lasted till bed time!