We
have
tried
to go
to
the fair
almost
every year
, and
this year
was
no exception
. When you have a little boy, everything is an adventure!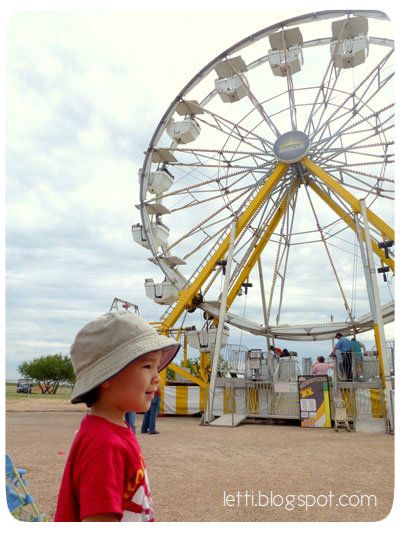 Our first stop was the petting zoo, where the little boy was still a little apprehensive about petting the animals since they were still larger (or appeared to be larger ) than he is!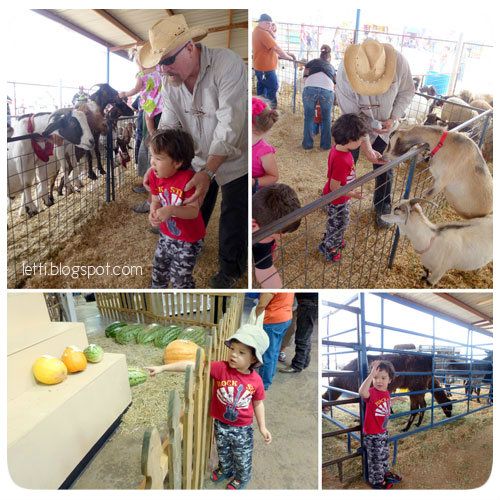 The hubs' dad was a rancher/farmer for a part of the hubs' childhood and so he had fun walking through the cattle area with the little boy, showing him this that and the other.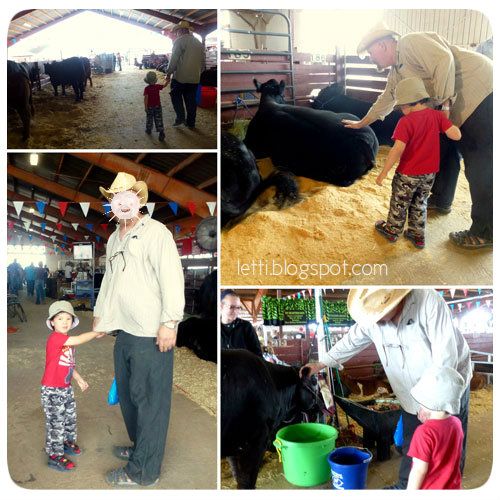 There were several indoor exhibition areas, and one of them had to do with different farm industries. The little boy got to ride in a big tractor and watch a cow-milking demo.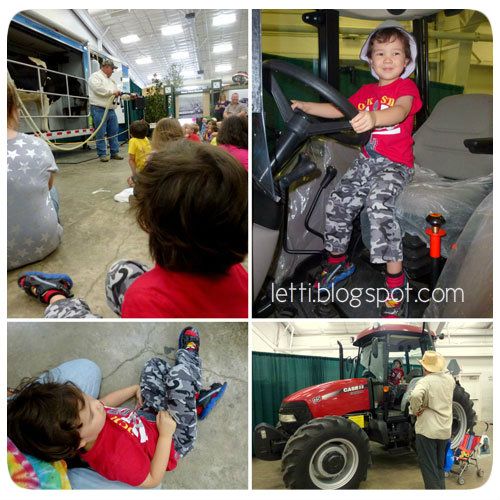 One of the hubs' favorite parts of the exhibition halls is the photography/art area. Looks like the little boy was intrigued too.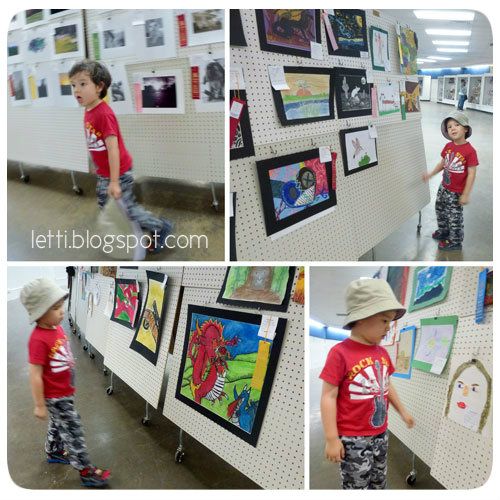 The hubs' sister ( Mamo to the little boy ) entered items in several different categories at the fair, and won a bunch of prizes! Her quilt won Best in Show and she won first prizes in several Antique categories as well.
Go, Mamo!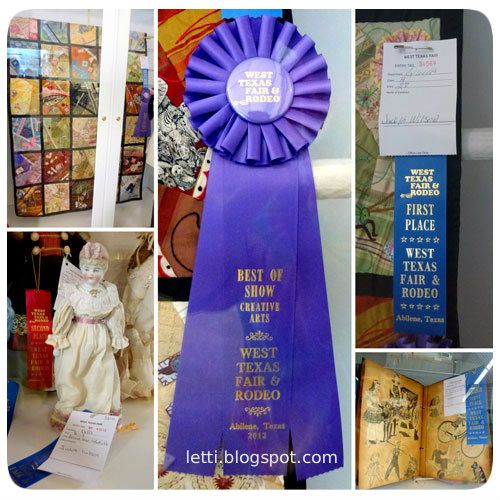 Of course, to the little boy, the main attraction was the RIDES!!
He was trying to steer his daddy this way and that, directing him to all the different rides he wanted us to put him on.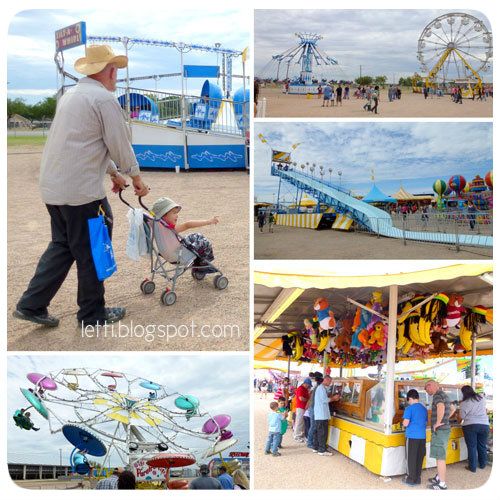 We finally settled on the Bouncy Castle.. :)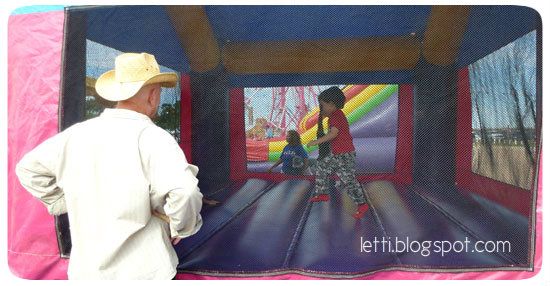 I asked the lady who was manning the "ride", how much time the kids had, to which she replied, "As long as you are willing to stand here and wait for them!"
I thought that sounded just about right. Heh.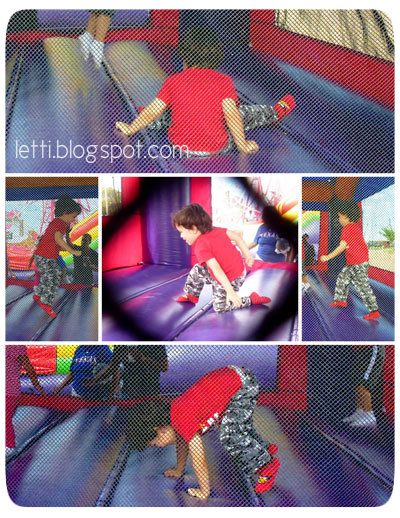 On Coke Can day ( i.e. free admission if you bring 6 empty soda cans for recycling ), we brought along our 12 empty coke cans in the evening so that the little boy could see the fair rides in all their lighted-up glory.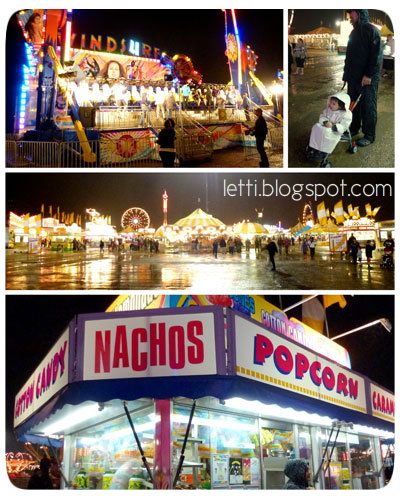 It was a drizzly day and evening, and as the little boy didn't have a raincoat of his own, he just had to settle one of mine :)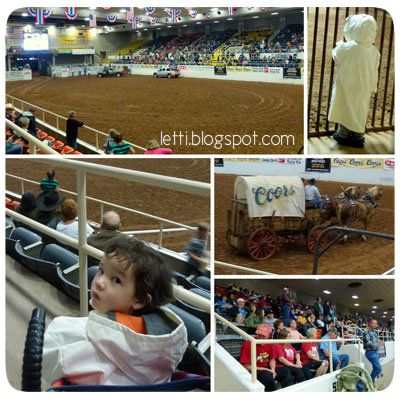 We also managed to watch a little bit of Bull Riding and roping as well!
Till next year, Fair and Rodeo! We had fun :)