Last week we had Arctic weather with freezing rain, snow, sleet... with had us pretty much holed up at home, avoiding icy roads and frozen body bits. (
Although, I didn't manage to avoid slipping on the steps and having a huge purple bruise on my bottom, which wasn't so much fun. We are thankful, though, that "we" didn't break anything...
)
Today, I woke up to a
Brigadoonish
effect... The Freezing Fog...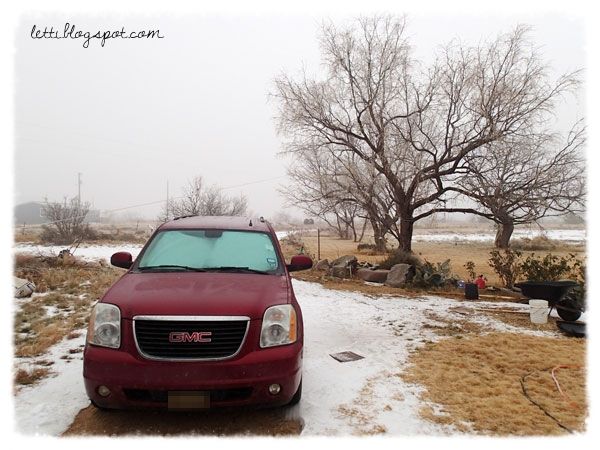 which still deposits ice on the steps insidiously.