The little boy and I read
a book
last week, and indeed, it would do us all good to have the innocence and purity of children.
Having said that, it has been raining all day long - this after I had just semi recovered from a 24 hour migraine, complete with frequent head-in-trashcan phenomena, and I am feeling like..
while the little boy, on the other hand, is feeling THIS way.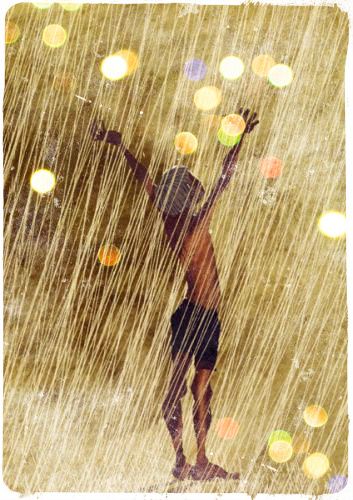 He makes me thankful that I have a little boy who reminds me of the more important and beautiful things in life.