There is never a shortage of critters out here at the Woods' place..
The hubs found this little ?bull snake out in the yard, and we spent a few days just observing him before letting him go again.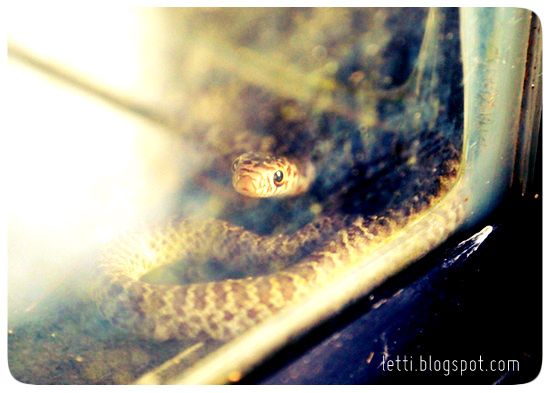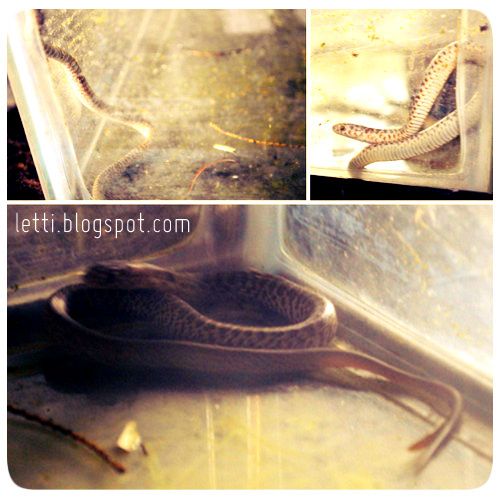 and here's another who has quite the family out here as well. We see them out all the time.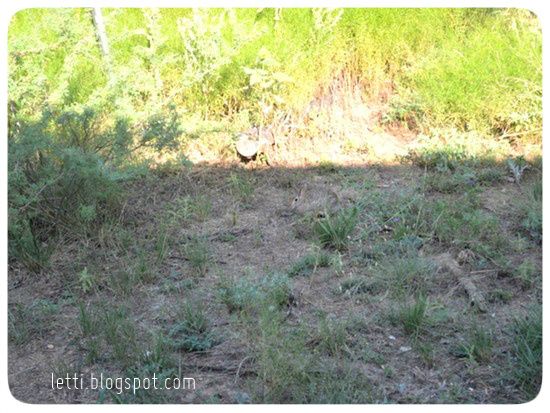 Did you spot him yet?