This year's
balloon fest
has come and gone, and it is almost a certainty that we are jinxed when it comes to watching
Balloon Glows
. If it isn't one thing, then it's the next.
This year, it got rained out on the night that we went. It didn't rain where we lived, but it did right where the balloons were.
*SIGH*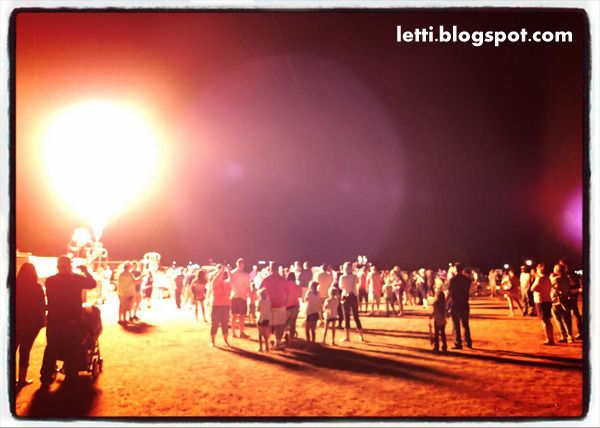 And no, big noisy fire blasts are not quite the same thing.
*DOUBLE SIGH*
However, the little boy got to go on bouncy castles, and so he had a blast. We bought one of those "unlimited turns" bracelets for him, and so he got to go again and again till he was totally exhausted. Also, it started drizzling/raining while we were out at the bouncy castles, turning them into slip-n-slides. What child wouldn't go crazy with THAT?
Also, because of the rain/drizzle, there was a much smaller crowd than other years, and so the little boy didn't hardly have to wait in line on any of the bouncy slides/castles, which was fortunate.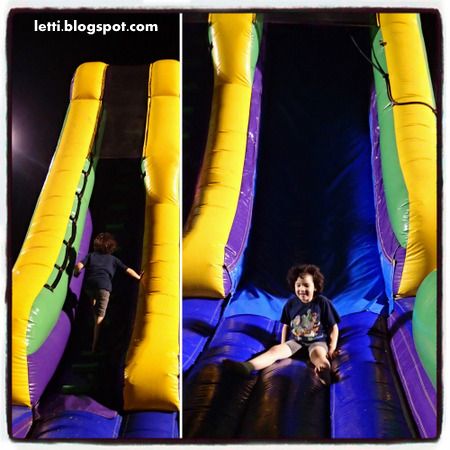 He didn't even mind sitting on newspapers in his car seat on his way home :)
( read : "Mummy, I can hardly feel them!" )
Needless to say, it wasn't difficult to get him asleep that night. :)