Our Christmas season started off with the
City Sidewalks
- a parade downtown followed by lighting of the city's Christmas Tree.
Cindy has been home for over a month now, and joined us this year. She was there early and managed to get a prime parking spot with literally front row seating. ( You'll see in a bit what I mean )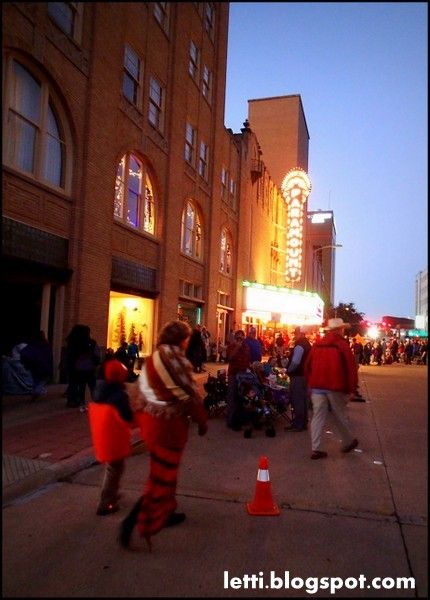 First, we walked over to where the streets were a'bustling with activity - I mainly wanted to listen to the
HandBell Choir
, and then we were off to see the
Community Band
play, with an appearance by the winner of the 2015
Abilene Idol
!
As we walked back to Cindy's truck to get ready for the parade ( and have some packed dinner ), we stopped to listen to
The Memory Men
, a Barbershop "Quartet"....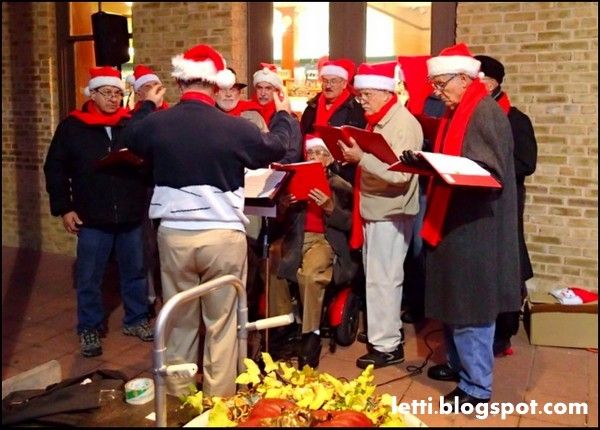 We got out our chairs and had dinner at the bed of Cindy's little red truck and had the best view of the parade!

The little boy was very excited to be watching from the bed of the truck, and I do believe he was the most comfortable of all of us :)


We didn't watch the whole parade, but instead, made our way towards the end, over to the Civic Center for the rest of the evening's program.
Once again, the singers were great, Revolution Strings was amazing, and the orchestra was phenomenal!
This year, after the lighting of the tree, we didn't hang around for cookies and drinks or watch the girls do their cheerleading routines. Instead, we walked Cindy to her truck, and went on to Walmart for grocery shopping so that we could get home at a decent hour to put the boy to bed!