HEB Feast of Sharing
HEB once again hosted their annual Feast of Sharing Christmas meal at the Civic Center, and we were glad to have Cindy with us this year.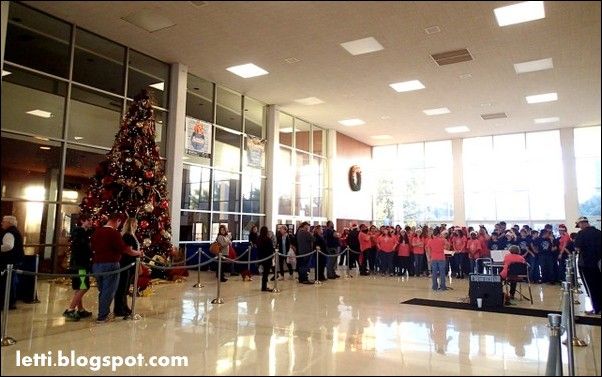 There weren't any long lines when we got there, so we walked right in and were taken care of almost immediately by the volunteers who were helping out.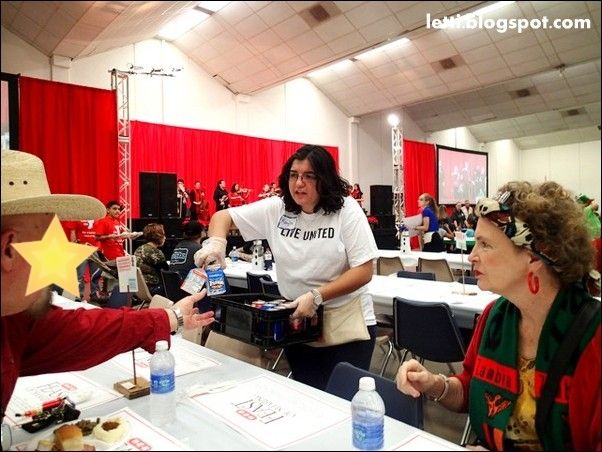 There was yummy rolls, ham, greens and mashed potatoes n gravy.
The little boy even got an unexpected treat!
They usually serve around 7000 people every year, and all I can say is, I'm in awe at all HEB does for the community.
Revolution Strings was there to entertain, so we got to hear their fantastic music yet again!

After dinner, it was off to the back where the children's area was to play games and have fun!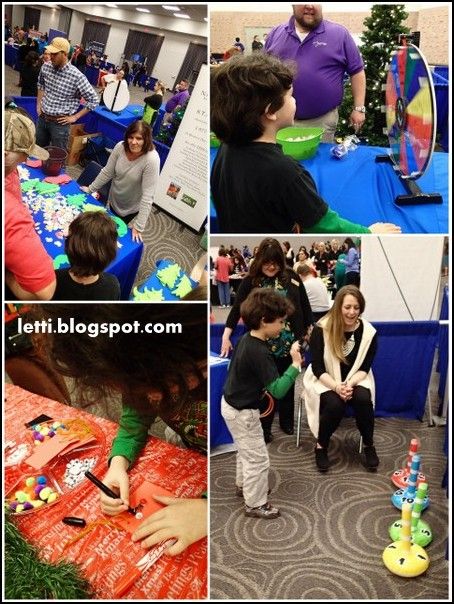 Jaxon wanted to have his photo taken with the HEB mascot and several other characters who were walking around spreading cheer :)
We even found Jaxon's favorite pop-up Snowman!