The little boy and I have covered MLK Jr. Day in years past in our studies. This year was not different, as we covered just a little bit more material than previous years. What threw me for a loop this year however, was the little boy suddenly turned to me and said, "Mommy, are there any events for MLK Jr. Day in Abilene?"
Well, there is an annual march/walk over the MLK Jr. Bridge in Abilene. The hubs and I discussed it, and decided we would go this year.
We arrived just about on time, but the march had started.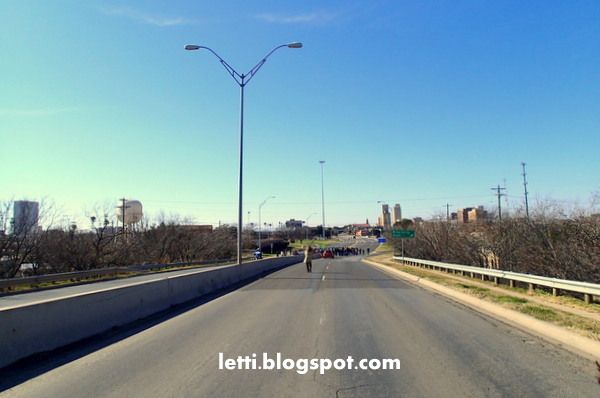 We caught up eventually,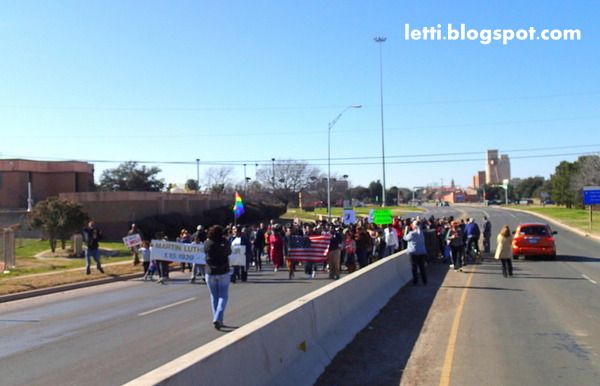 and soaked in the positivity radiating off everyone there.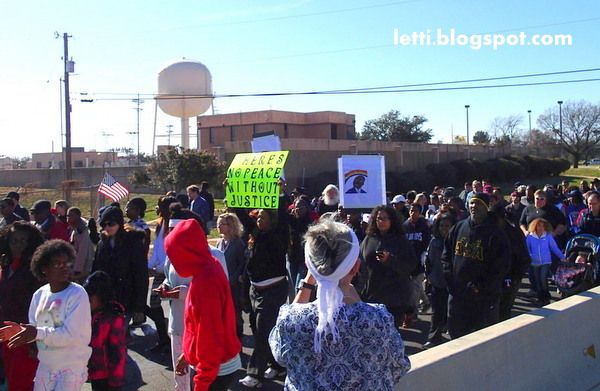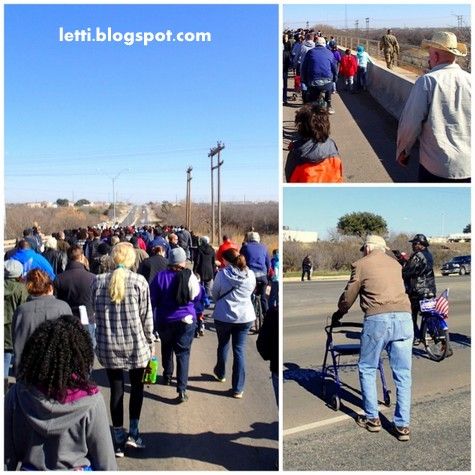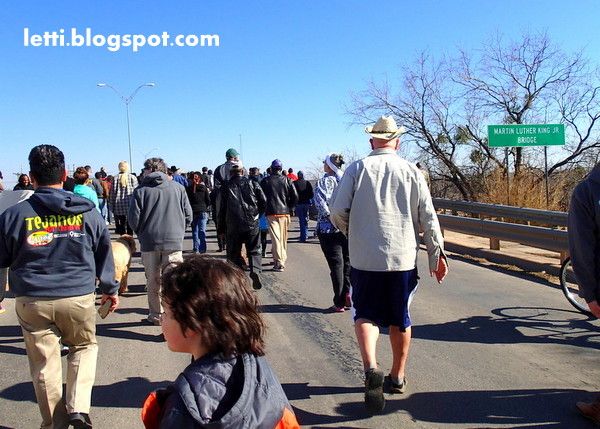 I'm glad the little boy gets to be a part of something bigger than ourselves and that we get to incorporate what we have around us into our school work.