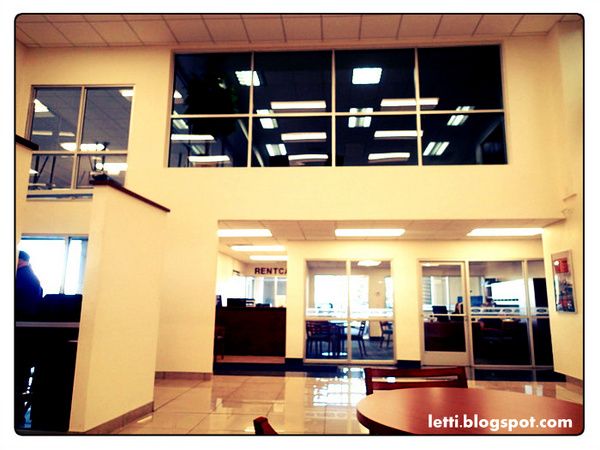 Our Trusty Truck started making horrendous noises last Friday, and we brought it in early this morning to the Service Center.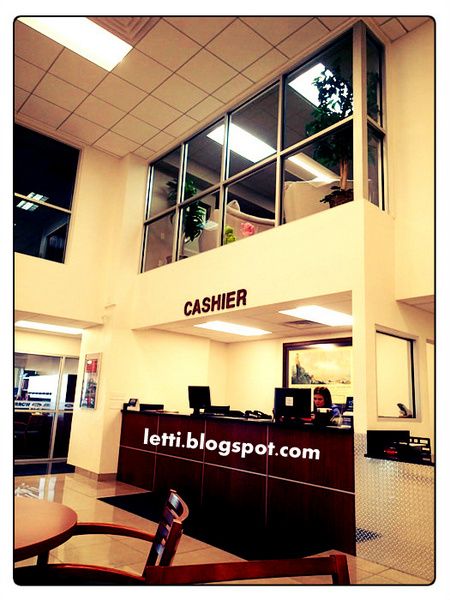 Being one who worries about finances, I can't help thinking about how we are going to be spending money to fix the truck, and at the same time, spending money renting a car while we wait for the truck to be worked on. Ugh. I hate this double whamminess.
Anyway, I brought a Bag-O-Stuff for the little boy in case we had to be there longer than expected.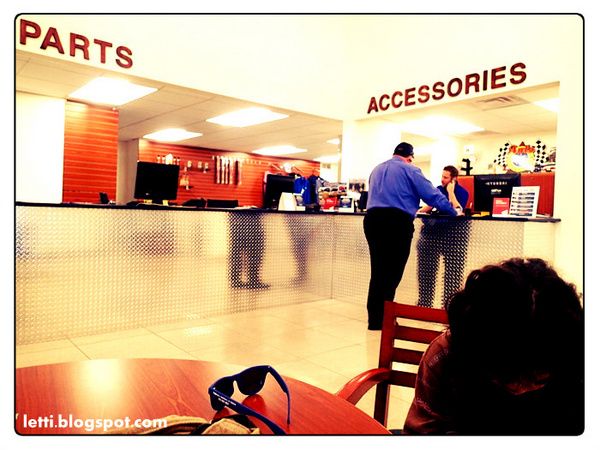 We didn't have to wait long for all the paperwork to be done and we were soon traveling home in our little rental - just big enough for the 3 of us and the little boy's car seat.
I miss our truck already.