Easter Egg Hunt #3 was after church, on the other side of town, at Grace Church, where it seemed like half of the downtown crowd was there.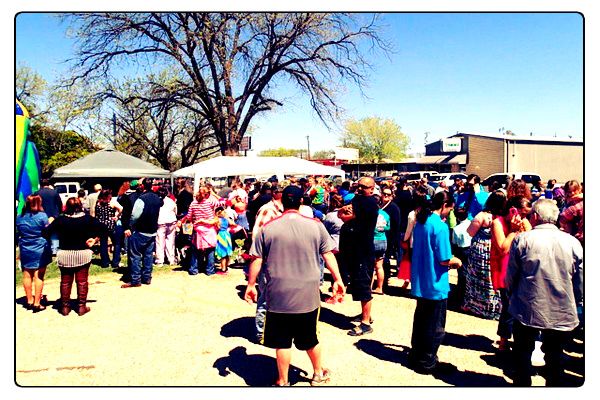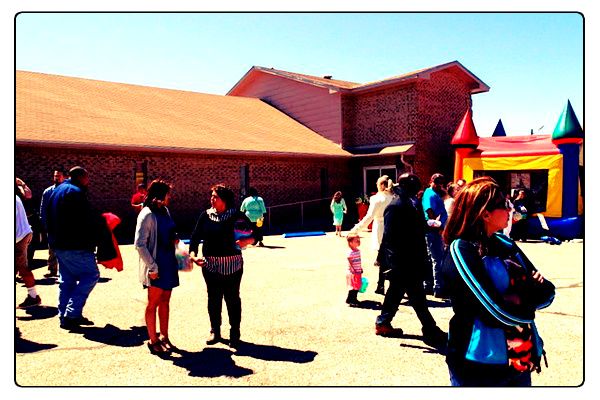 We all know that there is a real person under all that fluff, but we still can't resist taking photos with the Easter Bunny.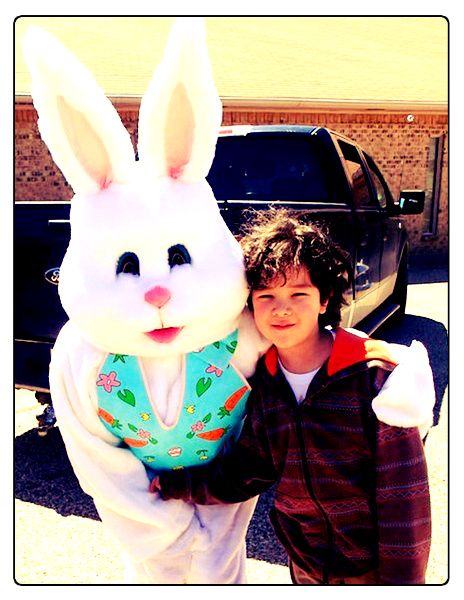 and which child can resist bounch castles or slides? He was a bit too old/tall/big for the regular bouncy castle, but he had lots of fun on the slides.
PLUS there were minions there!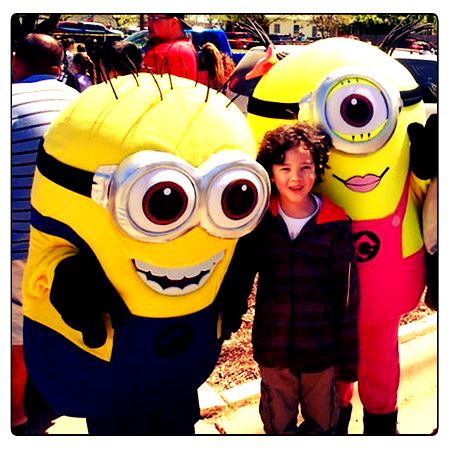 Then, suddenly, the crowd when while when they spotted...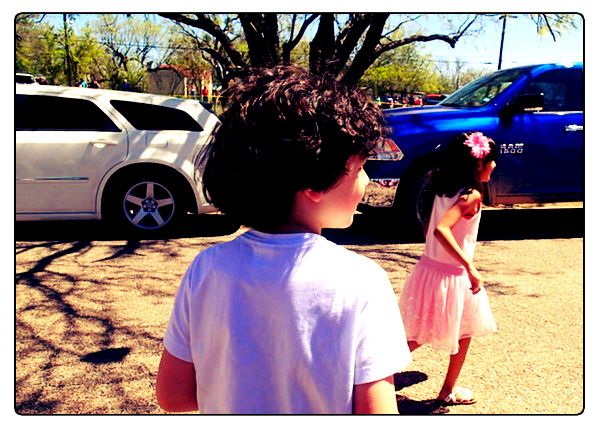 the helicopter that would drop thousands of eggs onto the field across the street. That might have been quaint and exciting, but I think we will avoid being in such close proximity with a hovering helicopter in the future, if we can possibly help it.