We were coming home from grocery shopping, when we slow down as we are approaching a stop light. The hubs sees a car stopped at the side of the road and he says, "Hey, that looks like Cindy's car".
Lo and behold, as we get closer, and the hubs recognizes it as Lin's car ( Cindy had passed it on to him before she left for Africa ).
We make a U turn, the hubs helps push the car out of the traffic, and we give Lin a ride to McDonald's.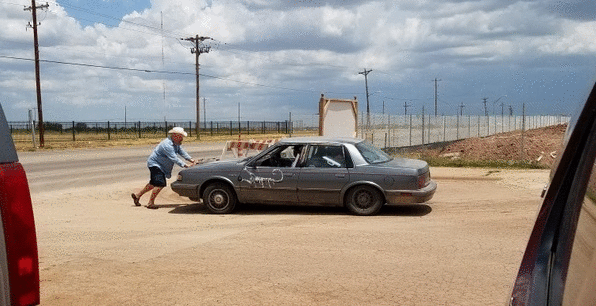 Afterwards, the little boy exclaims, "Wow, I didn't know Daddy was THAT strong!" *chuckle*