We went out to the Mile-Long Bridge with Uncle Lin a while back, just to see how much the water level had gone up after all the rain we got in early summer.
Being a little boy who likes to read while we go on drives, you were happily preoccupied with one of the huge Peanut volumes.
It was a pretty drive, especially when we were approaching the bridge. We hadn't seen the water this high in a loooooong time.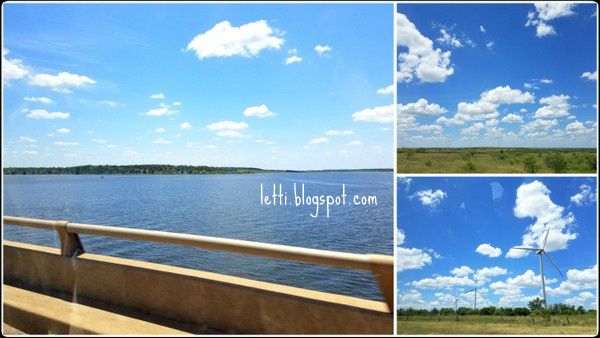 I think the boys had fun. :)