It's been a few weeks, and I've only had time to post this now.
We went to the Fair a couple of times.. once to see Judith's winning entries to various categories there, and the second time to do everything else.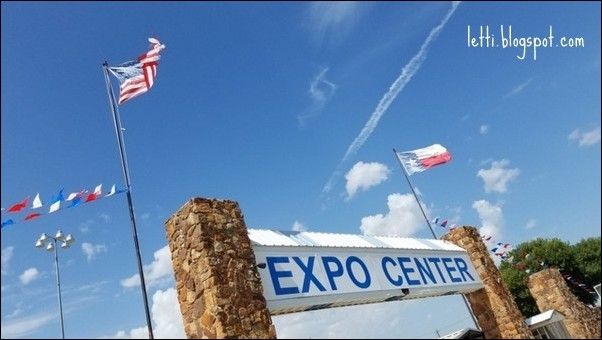 It was a pretty day, and still quite warm when we got there.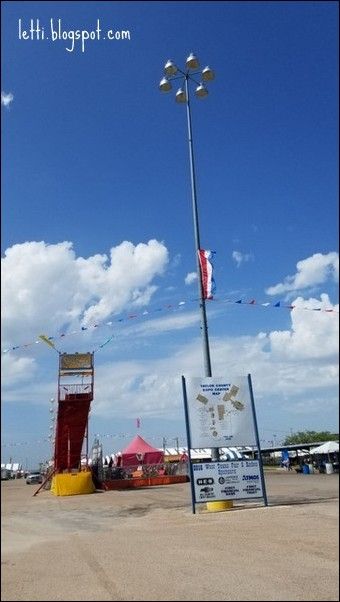 We went right for the building where Judith's entries were, and we were glad for the air conditioning.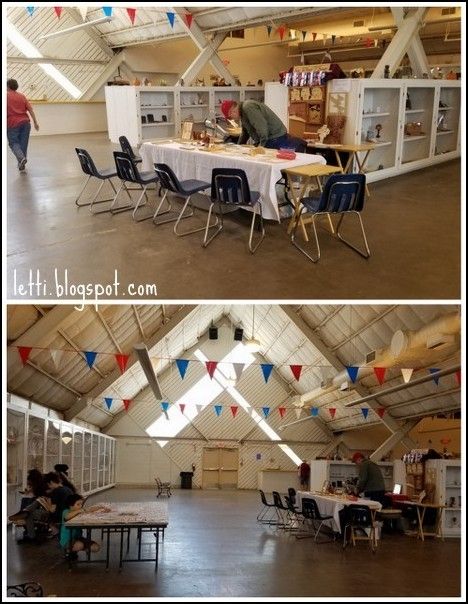 Judith had won something like 20 first place blue ribbons plus best in show and whatnot; it was super impressive.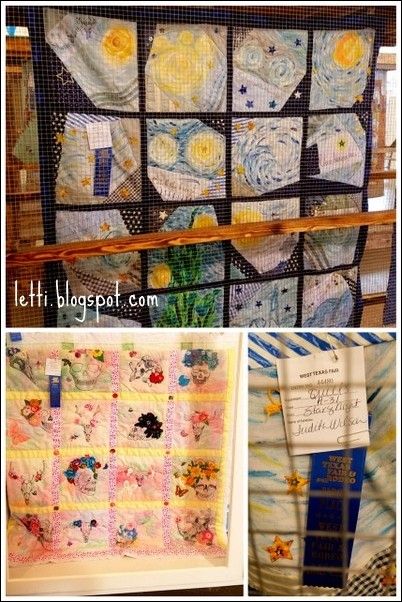 I was glad for the person who had come up with the idea several years ago, to put a "coloring table" where kids who weren't quite into the exhibits could spend their time and be creative. We were there so early this year that the pictures had not been colored in at all yet!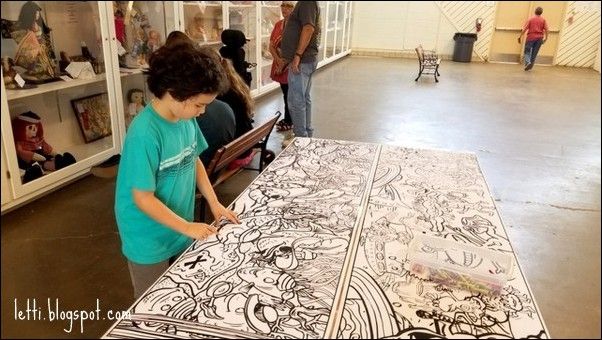 The antiques section is always interesting,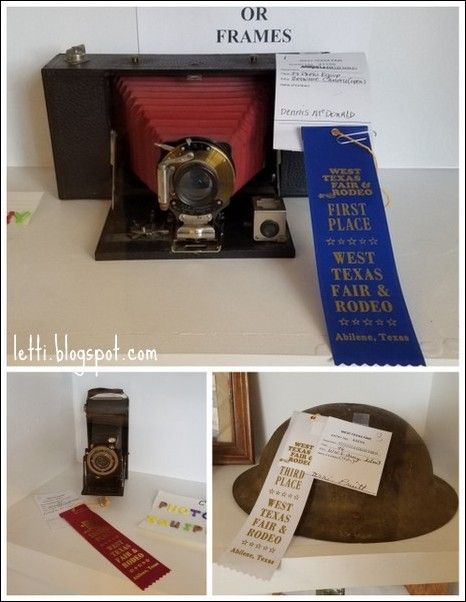 as are the "everything Texas" ones.


I was a little disappointed that the petting zoo area wasn't open yet, but we still tried to make the best of it.