Cindy's home from Zambia! She had been staying with Frances and her kids in Ft. Worth for a few days after arriving back in the States.
We planned for us and Frances to meet up halfway, and get Cindy at Ranger, as well as have lunch there.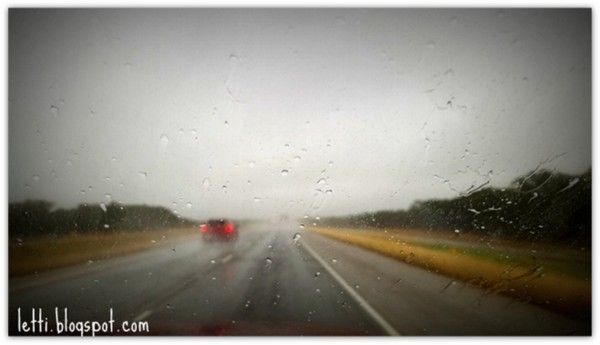 It rained and rained on the way, but we actually got there ahead of time!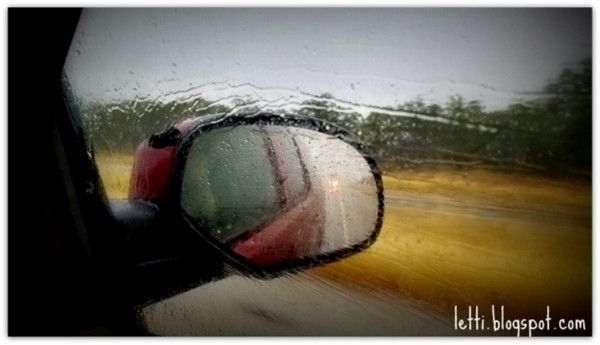 Thank goodness for snacks on a road trip, no matter the length!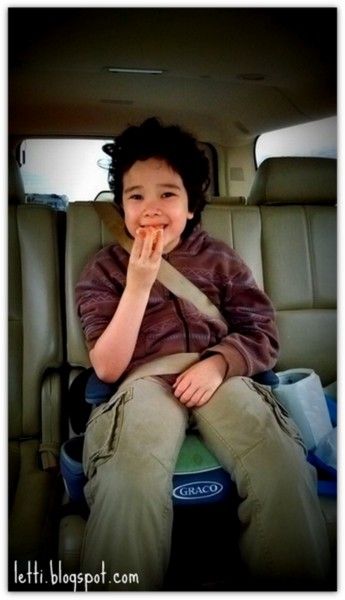 It was still raining when we got to the truck stop, and cool-ish...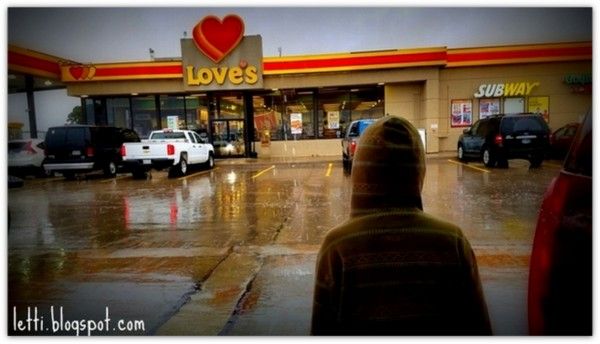 We were meeting up and having lunch at the Subway there, and since the little boy hasn't really been to a truck stop ( I think ), I thought we could explore a little bit. I didn't realise that there were now slot machines types there now.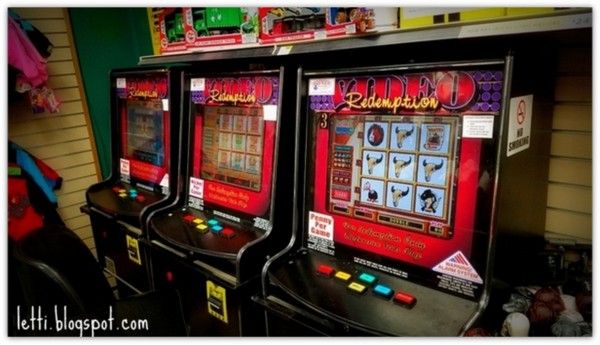 The little boy decided that he blended in with the camouflage jackets that were being sold there, and embarked on a game of hide-and-seek.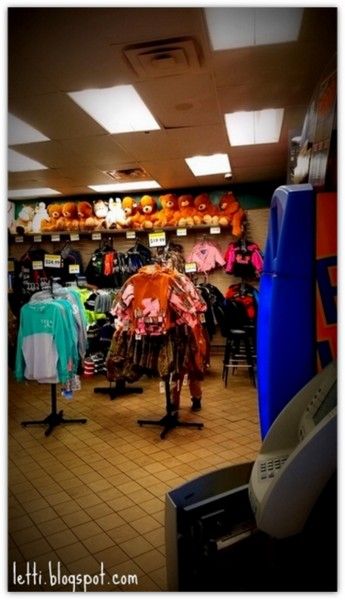 Do you see him now?
The little boy is actually super excited though he just looks a little dazed here.. :P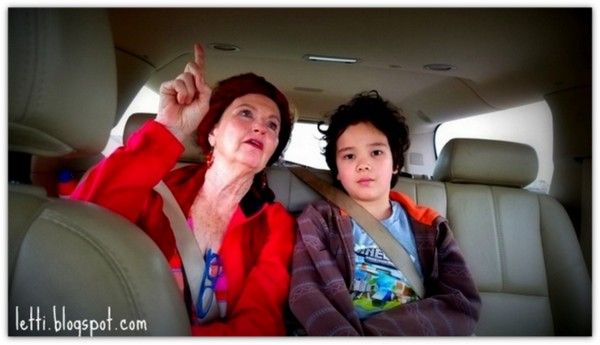 Welcome home, Cindy!!