Our Puppies have learned to climb up on the roof
of their A-Frame dog house - yeah, they are now big enough to do that. Usually there's more of them on the house than in the pic below, but I'll just have to be a bit more patient for the perfect Kodak Moment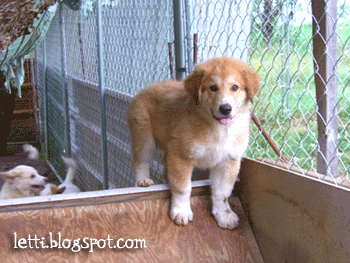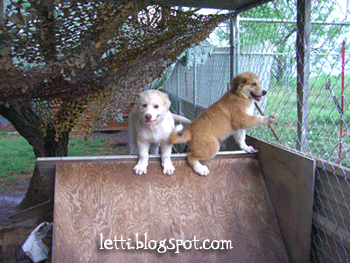 In a similar vein, Tony has been building this masterpiece of a tree house for Elizabeth and we had fun climbing up into the house - there's just a bit more left to be done before it's all ready. Shana has started painting the tree house and made it look all pretty, with Elizabeth helping with the "finer touches".
I think all the grown ups are secretly jealous :P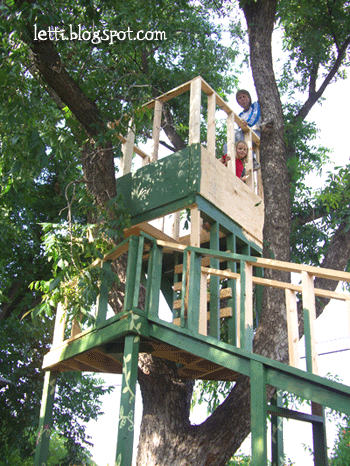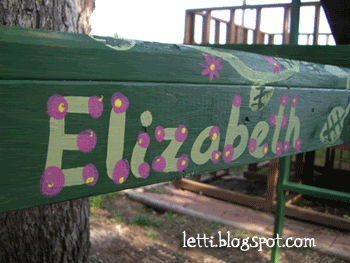 "For ye shall go out with joy, and be led forth with peace: the mountains and the hills shall break forth before you into singing, and all the trees of the field shall clap their hands."
~Isaiah 57:12~