well, maybe not quite...
It almost seems like I've been doing the Ladies Who Lunch thing, but really I'm not.


First, there was a Woman to Woman event at Church, with the theme "You're my cup of Tea" where the event was held for the ladies who were new to the congregation. I had NO idea that there would be.. ahem, "tea and crumpets" at the "do" :)
Then, that was followed the next day by Svjetlana's birthday, which we celebrated at Bible Class, where this time, Nancy made us a brunch of 2 types of Quiche, pumpkin muffins and lotsa fruit.. And Denecia made us some Almond punch! I know.. I know... pretty far out :)
Woman To Woman : You're My Cup of Tea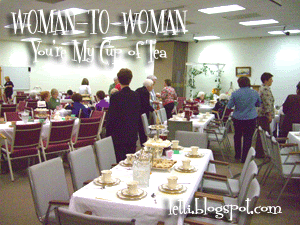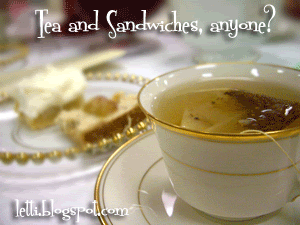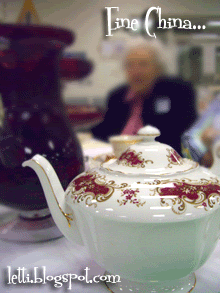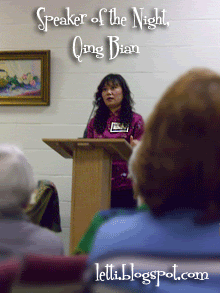 Svjetlana's Birthday on Friday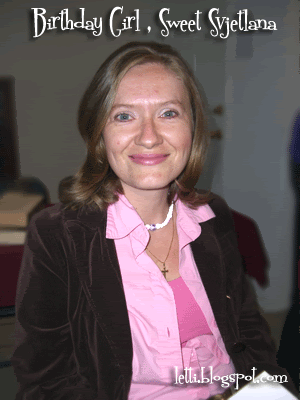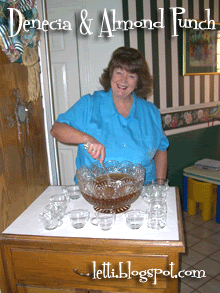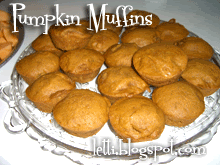 Proverbs 30 - 31
Charm is deceptive, and beauty is fleeting;
but a woman who fears the LORD is to be praised.
Give her the reward she has earned,
and let her works bring her praise at the city gate.