It was a blustery day,
but after church last week, we, along with some other church members, decided to defy the forces of nature and meet up at Centennial Park for a picnic.
I believe it is an annual event, but this is the first time we've actually joined in. That morning, I made the chicken salad ( for sandwiches ) that we would have for lunch, and invited the BIL to join us.
When we got there, the little boy took one look at the playground facilities, and screamed "PLAY PLAY PLAY!!!!"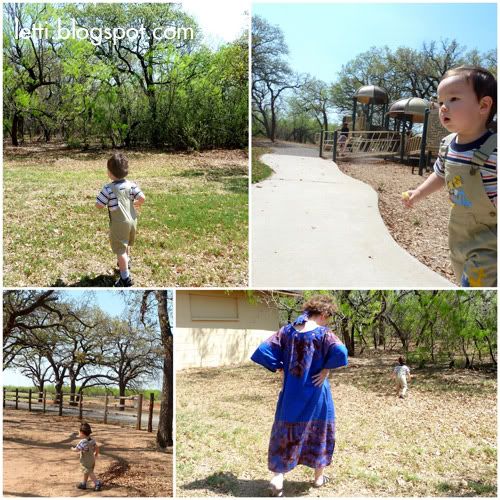 While I made sandwiches for the boys,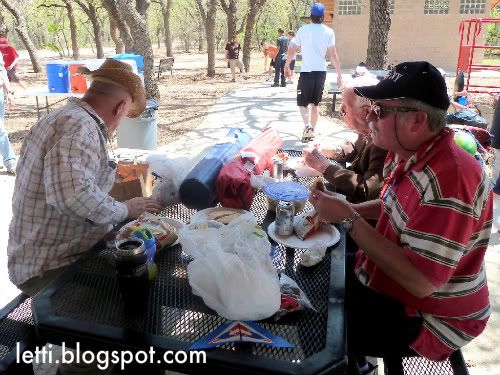 Cindy helped me watch the little boy, who had loads of fun with his aunt, while trying to wear her out.
After a while, I manage to wrangle the kid over to the picnic table and get some food down him :)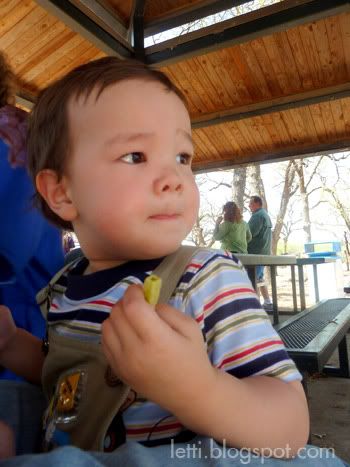 "Every day they continued to meet together in the temple courts. They broke bread in their homes and ate together with glad and sincere hearts"