Okay, I just found out after I had typed out the post title, that "to let" meaning "for rent" is mainly British. BUT SO WHAT, I grew up in a country that spoke British English. Nyeh.
Anyway, I was getting rid of some mistletoe from one of our mesquites and found a nest in the tangled mess.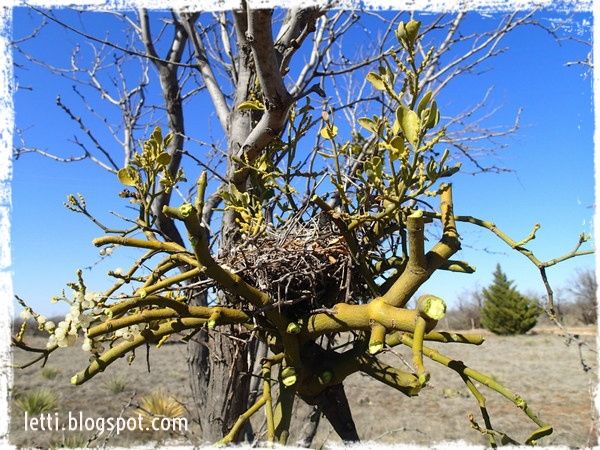 It appeared to be empty, but hey, who knows what might happen later on in the season, aye?