Christmas Brunch @ Madge's House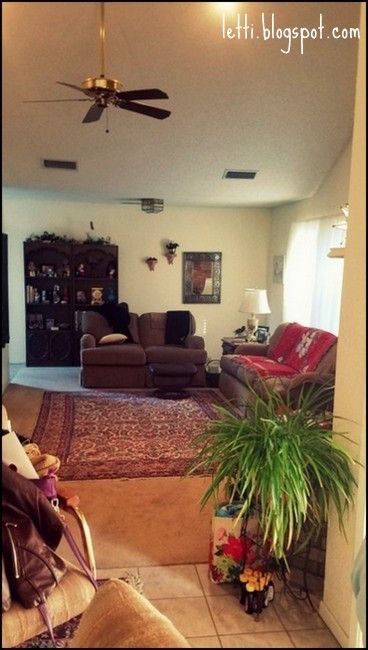 Madge very graciously opened her house to us again this year so we could have our Ladies' Bible Class Christmas Brunch. And really, she has such a lovely home, with such cute decorations tastefully placed around the house.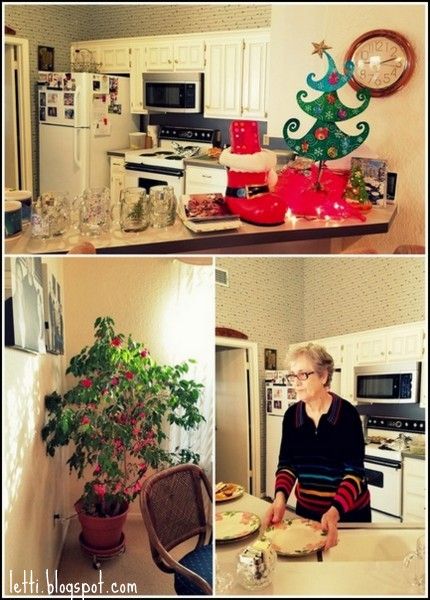 We had some time to sit around and visit before the Brunch Proper. It was nice to see MaryAnn, as she had been busy with work and life in general to be a part of the bible class much. Also, a great treat was having Florinda there. We hardly ever see Florinda these days as she has to work on Friday mornings nowadays. She is so sweet and always has an encouraging word or hug for everyone.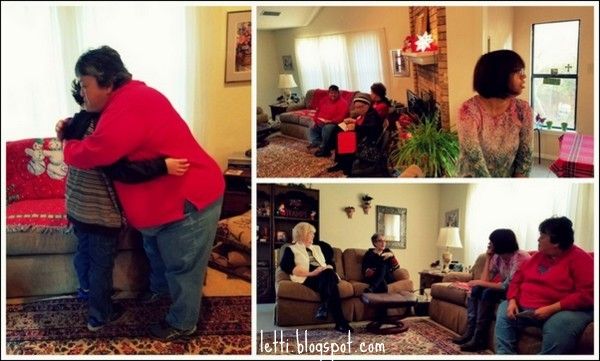 The little boy got some Christmas money from Florinda, and some Golden Chocolate Coins as well, woohoo!
The night before, I had asked the little boy if he remembered the previous years' Christmas Brunches at Madge's house, and he said no... UNTIL I mentioned The Shelf With All The Toys, And then, there was a resounding, "Oh, YES!"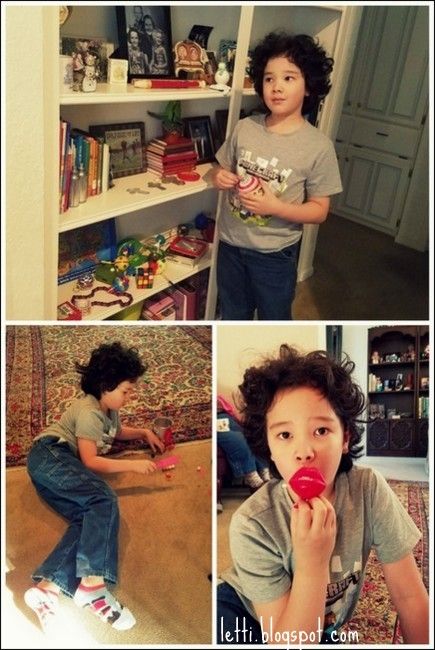 I didn't get a good picture of food in all its glory... sometimes I feel like I am missing out on what is happening live even if I can go back and look at what went on in the photographs..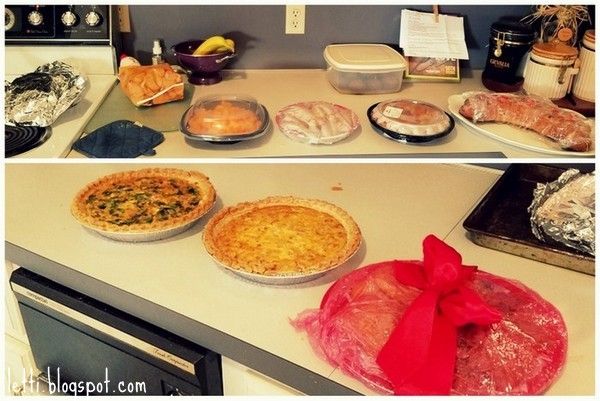 I love all the little nooks in Madge's house..i.e. The Dining Nook and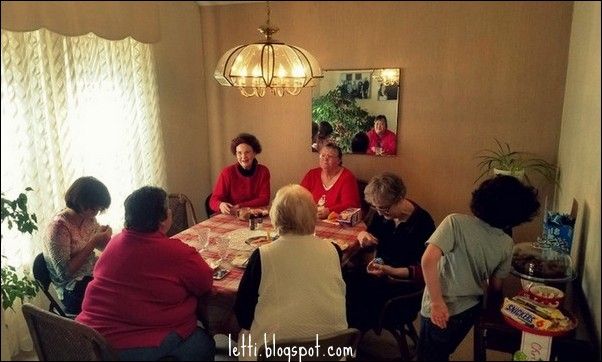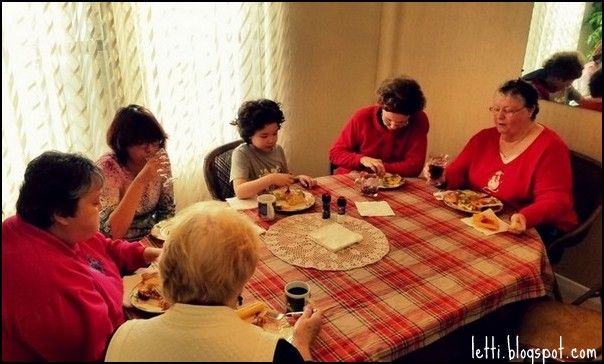 The Sun Room Breakfast Nook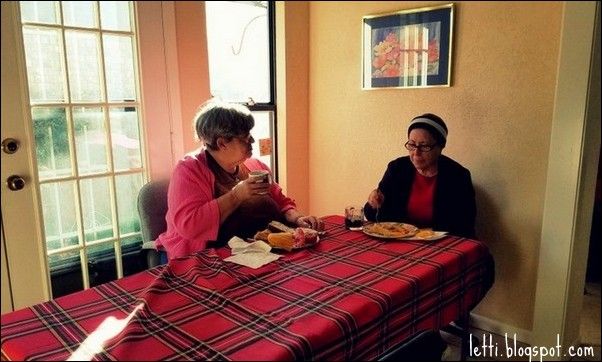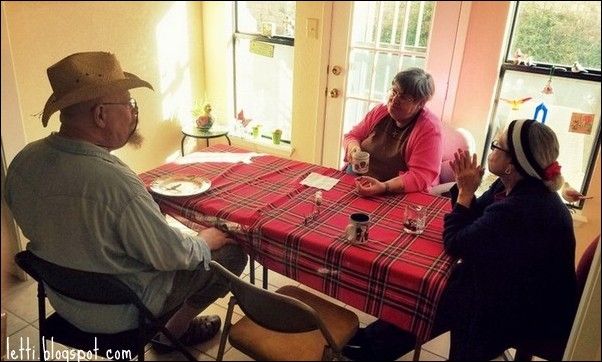 Jaxon's Christmas List didn't include anything HE might want ( other than SNOW on Christmas Day ), but he said that he wanted the poor and the homeless to have enough to eat etc. or something to that effect.
So, Cindy thought she would give him some stuff to give away to the needy, instead of presents.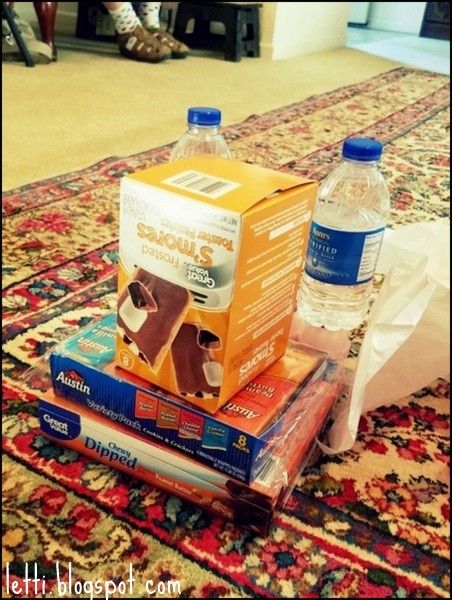 We haven't yet come across a needy person in the streets, but the little boy is really eager to be able to share all those goodies.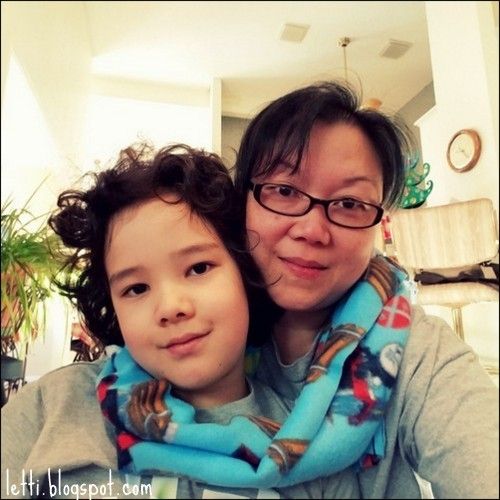 Merry Christmas, y'all.