YOU KNOW HOW...
..things never happen if you wait and wait... but when you least expect it, they do? And how people always say
a watched kettle never boils
.. ?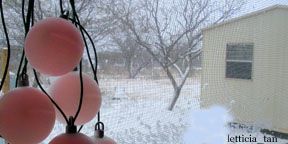 IT IS SNOWING IN ABILENE!
Snow
was forecast for late last night, but as I waited and waited into the night, it seemed like it was never going to happen...
Sadly i trudged off to bed but when I looked out the window this morning, this was the scene that greeted me. It had snowed about 2 - 3 inches while we slept!


It is HOT and HUMID in Malaysia all year round with a mean daily high of 32 C (89 F )so with the excitement of a child, I put on my boots and trudged out with my camera, all bundled up and giggling, looking around for photo opportunities.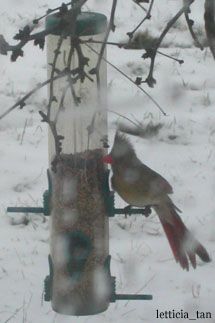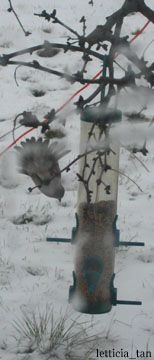 After photographing
my

First Footsteps

in the snow, on the front steps, I wandered off in search of what wonders awaited me out in the vast whiteness..
The first things
I caught sight of were some birds eating out of the bird feeder that I had placed right outside one of the room windows.
One of them
was a
cardinal
( left ) and the others were sparrows (right ) but they all had their feathers fluffed up so
they looked so rolly polly.
I bet
they were glad to find the seeds in this cold weather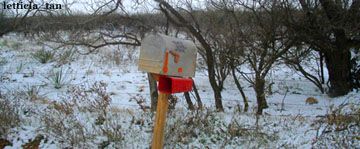 OUR LONELY MAILBOX with our neighbour's field in the background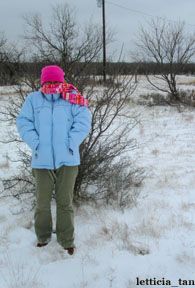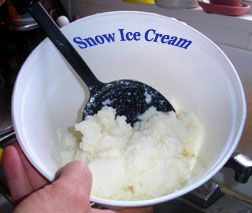 David scooped up some clean snow in the back yard from the 4 inches that we got and proceeded to whip up his famous
SNOW ICE CREAM
that tasted just yummilicious! ( We still have some in the freezer )

We also took the opportunity to take some pics of me all bundled up in Winter Gear to preserve my first White Christmas memories. All in all it was a good day