Yesterday we went to Walmart.....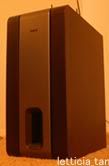 to return a faulty home theater system. Somehow when you click the button to turn it on, it dies.
The very young almost high school looking guy at Customer Service opened the box and said, "
We can't take this back..there's no subwoofer
". David almost slapped himself on the forehead right then, looked at me and said, "
we left the biggest part of the friggin' thing at home
."
BLEH
.
In the car later,
pondering
on stuff with the very
wise naked mole rat
, it struck me that suddenly i'm keeping track of stuff more carefully now. Why? Cos i would probably blog about them the next day. That has somehow made me be more aware of what happens everyday and as such, makes for more
vivid memories
.
(
but somehow that doesn't help with noticing huge subwoofers right when you need to
)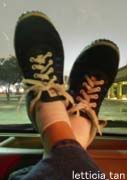 And keeping memories alive, the mole rat agrees, is not such a bad thing after all.