Pretty Girls all in a Row
In my bridal "procession", I will have a
flower girl
( Elizabeth ),
ringbearer
(frances' son, Allen),
junior bridesmaid
( Holly ) and
bridesmaid
(
JumbledMind
, my youngest sister - she wasn't there to try out the dress but we got what we thought was close to her size, for her )
Last Monday, we went and bought
matching outfits
and
little tiaras
for the girls at a VERY reasonable price, and had
hair/makeup tryouts
.........
Elizabeth in all her splendour

she was so excited and practised her little "wedding walk"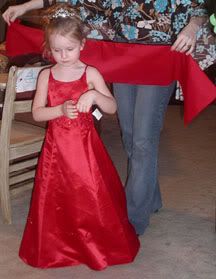 Holly with her hair in pretty ringlets

they looked golden, I swear!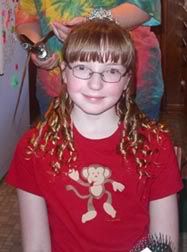 Letti and Elizabeth hamming it up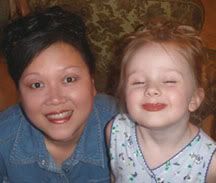 I usually don't wear any makeup so i couldn't even recognize me after Shana was done with my makeup!
Arrghhh..I have to get rid of those chubby cheeks in time for the wedding!
THAT'S why I hate having my picture taken
. BLEH.