I love getting into the different seasons
and the different cultural celebrations/observances.
And Halloween and Fall/Thanksgiving isn't any different. David got this ghoulish looking thing at the local
Big Lots
, and she has been hanging on the tree in our front yard, giving
ME
the hibbie jibbies!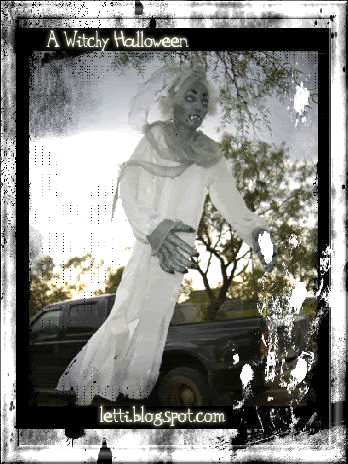 It has been a relatively "mild" summer compared to the previous years, and the lawn had been greening up nicely, and we had been clipping it regularly, really short, so that now, a big part of it almost looks like a golf green. The problem has been keeping the dreaded weeds at bay - crabgrass etc - which are now being choked by the lawn grass that has gotten thicker after we started clipping it really short. ANYWAY, my plans to mow the lawn has been thwarted these couple of days due to heavy rains..
BUT with that rain came nice cool weather and a beautiful sunset...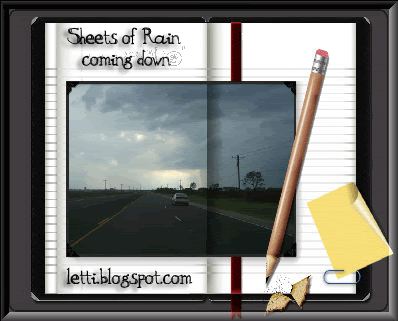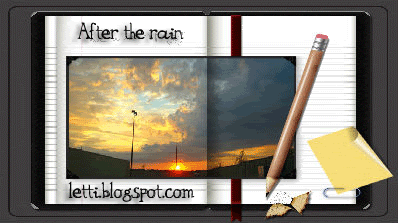 The pretty templates for the photos were made with an online Photoshop type application website called
Flauntr
, which is really super cool!
"While the earth remaineth, seedtime and harvest,
and cold and heat, and summer and winter, and
day and night shall not cease."
~Genesis 8:22~