I hate that I've been neglecting my blog
used to blog every day or every other day, and now I find myself blogging every week or every other week! This HAS to stop.
Fall/Autumn resolution : Blog at least once in two days, even if it's something insignificant, because this will be a virtual memory bank for me.
A snippet for now:
Weight loss so far , in lbs... ( in give or take about 2 1/2 months ) = 15 lbs
update ( 10/1/07 = 124 lbs - weight loss so far - 17 lbs )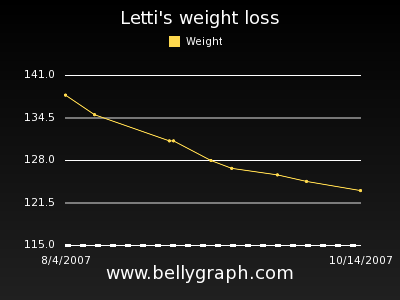 Hoo ah.