Last Friday, David joined us


for part of our Friday Girls' Day Out

,
and it was fun fun fun :)
First, it was Denecia's birthday, which we celebrated at her house before the Bible lesson began - Maria had made an "Earthquake Cake" with gobs and gobs of chocolate and coconut inside, and it was delicioso!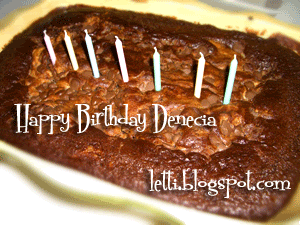 Then it was off to lunch at A Taste Of Asia Noodle House, my favorite restaurant in Abilene ( and I suspect, for many miles ), where they serve really authentic South East Asian Food. Our usual sunroom nook had been taken over by George, the Cambodian owner guy, for him to have a little gift shop thingy ( we had actually stolen
that
place from him in the first place when he used to work in there ), and so we were extremely glad to find another nook that was sun-roomy and settled in for lunch and a game of Upwords Scrabble.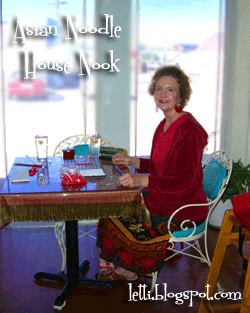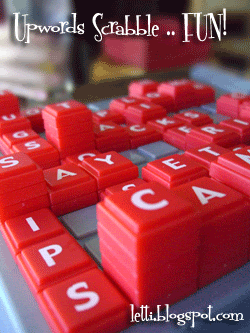 We hadn't been to Starbucks in months and months, so we thought it was about time ! Here's Cindy chillin' out with her Decaf, on the phone with David, making plans to meet up in a bit.
We stopped by
Jason's Deli
, picked up a
Muffuletta
for David, and headed on to the Salvation Army store to meet up with him and see what fine pickings there were for the day there. ROFL.
Cindy had to head on home after our regular weekly grocery shopping at Walmart, and so David and I headed off to the "other" pumpkin patch we knew about. It was organized by
Disability Resources Inc
, and although I knew it was all for a good cause and all, but I couldn't help being a little disappointed that it wasn't half as lovely or quaint as the one that Cindy and I went to last year ( click
HERE
to go down memory lane ), which
doesn't exist anymore this year
!!!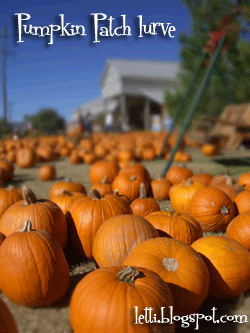 Be joyful always; pray continually;
give thanks in all circumstances,
for this is God's will for you in Christ Jesus.
1 Thessalonians 5:16-18