I don't bake very much
but on Thursdays, when I cook for the boys, with some encouragement and suggestions from David, I am usually up to trying just about anything.
Cindy tells me she usually would only serve others dishes that are tried and true, but I guess I'm the kind that goes, "well, what the hey."
Anyway, thanks to Food & Family magazine ( a quarterly magazine from Kraft Foods ), this is what I attempted today.
Letti's version of Luscious Cream Puffs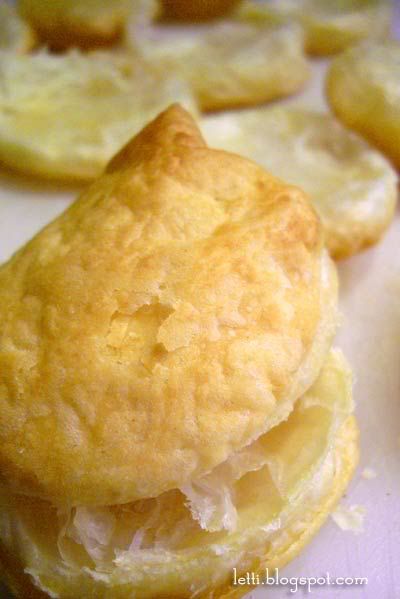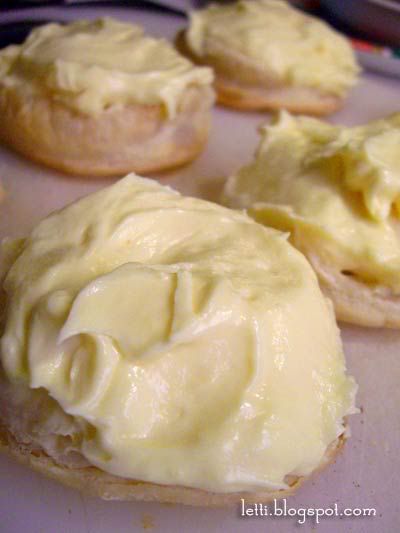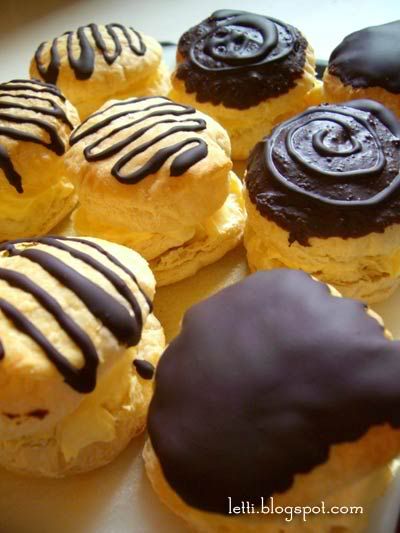 Here's the
recipe
( borrowed from the kraft food website )
1 sheet frozen puff pastry (1/2 of 17.3-oz. pkg.), thawed

1 cup cold milk

1 pkg. (4-serving size) JELL-O Vanilla Flavor Instant Pudding & Pie Filling

1/2 cup thawed COOL WHIP Whipped Topping

1 square BAKER'S Semi-Sweet Baking Chocolate, melted



PREHEAT oven to 400°F. Unfold pastry on lightly floured surface; roll pastry out to 10-inch square. Cut into nine circles with 3-inch cookie cutter or rim of glass. Place on ungreased baking sheet. Bake 10 min. Remove to wire racks; cool completely.


MEANWHILE, pour milk into large bowl. Add dry pudding mix. Beat with wire whisk 2 min. or until well blended. Gently stir in whipped topping. Cover. Refrigerate 15 min.


CUT pastry circles horizontally in half. Spoon pudding mixture evenly into bottom halves of pastry; cover with tops. Drizzle with chocolate. Serve immediately, or cover and refrigerate until ready to serve.
And I made Turkey Pot Pie as the en tree.. :)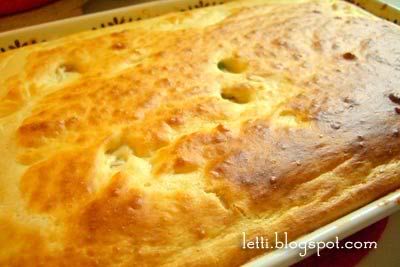 with Mango Jello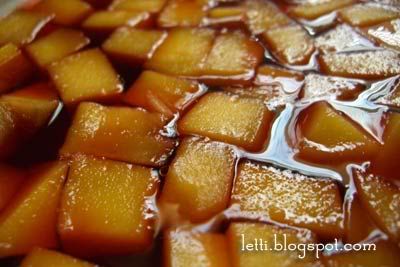 Each of you has received a gift to use to serve others.
Be good servants of God's various gifts of grace.
Anyone who speaks should speak words from God.
Anyone who serves should serve with the strength
God gives so that in everything
God will be praised through Jesus Christ.
1 Peter 4: 10-11 NCV