There were several grass fires in our area yesterday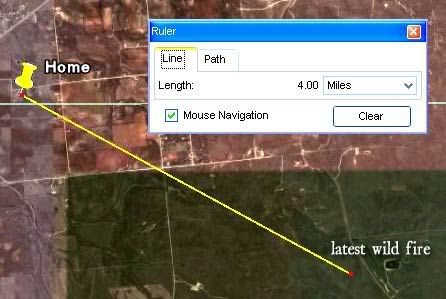 and one of them was merely 4 miles away, as the crow flies. The situation was made even scarier because we had gusting winds blowing our way, and very dry conditions. Also, we live out in the country , where there is a whole bunch of dry brush, coming very close up to the house.
David and I drove out to the place close to 10.30 pm, and we could see an area that had some glowing embers!