Okay, it's been way too long without a post..
have had several things going on at once...but here's photos from the Jimmy Buffet concert from last week, at Frisco. Totally awesome, totally crazy :) Had a blast.
The crowd mingling before the concert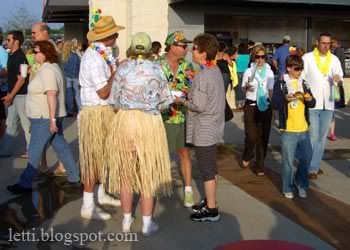 Walking down onto the "field" section where we had seats!


View from our seats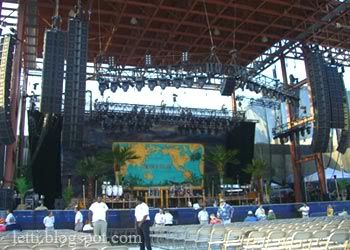 Shooting the hoops as part of the warmup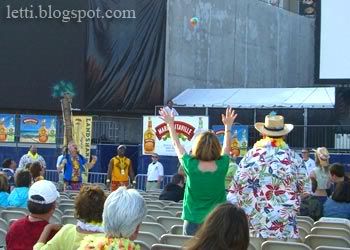 Major Beachball goings-on and Free T-shirts shot out to the crowd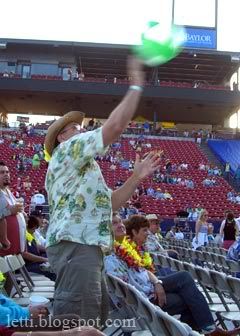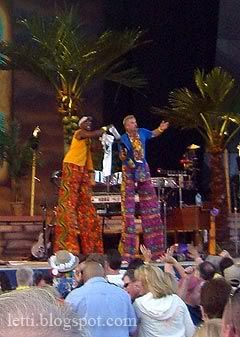 A Pricey Dinner and a Cute Pirate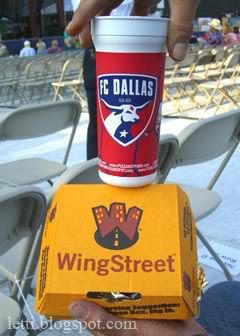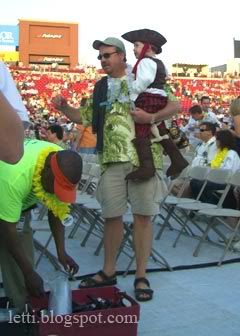 Jimmy and the Coral Reef Band wow the crowd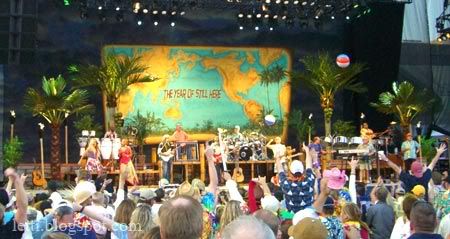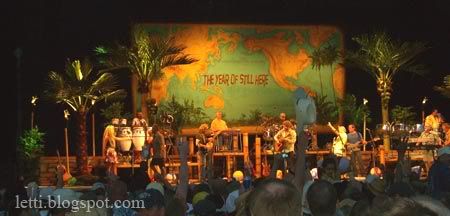 Some dude with a shark suit on.